Since 1981, Coastal Business Systems, Inc. has been the premier provider of office technology on the North Coast. We strive to bring the most up to date hardware and software solutions to our customers, providing them with the tools they need to stay productive and efficient as their business needs change. We feel it's important to not just be a vendor, but a valued partner in the process of evaluating how new technology can impact the bottom line. From today's latest full color Multi-functional Devices to complete Network Management, Coastal Business Systems is the trusted resource for more North Coast businesses than any other. We welcome the opportunity to develop a partnership with your business as well.
Our Vision Statement
Our vision has always been to provide high quality products with the help of talented, community-conscious salespeople.  We then service these products with the finest factory-trained technicians in the area.  This helps to provide a seamless, hassle-free environment for our customers. Whatever the future may bring, we will continue to offer the best customer service possible. We invite you to experience our quality technology solutions and to... Imagine the Possibilities!
---
Meet The Principals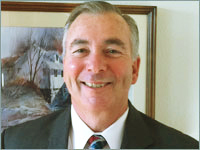 Mike Dominick
Michael Dominick was raised in Red Bluff, California, and is a 1974 graduate of the University of Portland's School of Business. Mike started in the office equipment industry upon graduation and has obviously seen and been involved in the explosion of technology over the years. Mike moved to Eureka in 1977 and started Coastal Business Systems in 1981. Mike built CBS, Inc with a simple philosophy of providing quality products, serviced by an organization of outstanding people with superior training, who love the community they live and work in. This "CAN DO" community spirit by the employees of Coastal Business Systems has made the company a model for success. Mike has been honored by being selected to the prestigious Copier Dealer Association in 1993, and chosen to be the Konica National Dealer Council President in 1994.Mike lives with his wife Mary of 26 years in Bayside, Ca (Outside Eureka), has two grown Children, Casey and Mike II, and is a 29 year member of the Rotary Club of SW Eureka.
---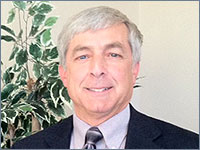 Dave Ercolano
Dave Ercolano was raised in Rochester, New York and graduated in 1978 from the College of Environmental Science & Forestry with a Bachelor of Science degree in Resources Management.
After a couple of years in Colorado with the Forest Service, Dave moved to California and has spent the last 30 years with Coastal Business Systems in sales and management.
Dave has been married to Kelli for 26 years and they have two boys (Ben and Sam) that live in Chico, California.
Dave is a member of Redding East Rotary and currently on their Board of Directors. Dave is also on the Board of Regents for Turtle Bay Exploration Park and a member of the Northern Business Associates.
---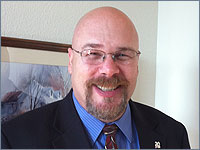 Jeff White
Jeff began working for Coastal Business Systems in our Eureka location in 1987, selling copiers back in the day when they still had moving tops. As technology advanced, so did Jeff's skill set and he became our first IT technician. He has worked at all three of our locations, but permanently moved his family back to Eureka to raise his son Matthew. In 2000 Jeff started our Document Management Division which he is still managing today. Having a strong background in both sales and service Jeff was promoted to Service manager in 2010.
Jeff lives in Eureka with his partner Lisa. He is an active member of Six Rivers Masonic Lodge, having served five times as Master. He enjoys improving his golf game, shooting trap, and is looking forward to spending time with his grandchildren.
---
Evan Said
Evan started his career in office technology on January 1st, 1987 as a fax representative for Coastal Business Systems. Since that time, he has honed his skills in markets throughout Northern California as well as San Diego and Portland. In 2016, he relocated back to the North Coast to assume the responsibilities of Director of Sales for CBS. In addition to loving life as a Grandparent, he enjoys golf, fishing, traveling and adventuring with his partner Lisa.
---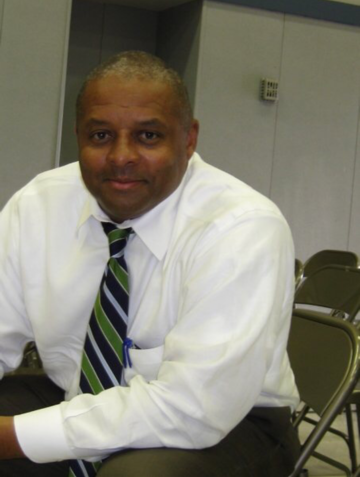 General Sales Manager/Valley Operations
Jerome Wilson is a highly skilled executive sales strategist leading our valley offices in Chico and Redding.
Jerome has been an effective sales leader with a hardworking and winning style that fits our sales culture nicely. He passes on his work ethic and high expectations to each of his team members. His passion and enthusiasm for our business is infectious and has shown an immediate impact to the company and market place.
Jerome has been married to Fonda Wilson for twenty-one years, they have two sons, Jerome III, and Jordan. His hobbies are playing and coaching basketball and grilling on a nice sunny day. His most common sayings around the office "DO AS I DO, NOT AS I SAY" and "I ONLY INSPECT WHAT I EXPECT".
JEROME D. WILSON, Jr.
Charities and Non-Profits We Support
St. Joseph Hospital Foundation
Big Brothers and Big Sisters
Northern California Boys and Girls Club
Corning Elementary Educational Foundation
Humboldt County Boys and Girls Club
Northern California Girl Scouts
Shasta County Schools Administrators Association
Northern Valley Catholic Social Services
St. Bernards Catholic Schools
Eureka High Music Department
Redwood Coast Dixie Land Jazz
Rotary International Foundation
Copier Dealer Association Scholarship Foundation
Wild River Community Foundation