Kandis is one of Coastal Business Systems' most recent new hires. She has taken a sales role and her current territory is Arcata. Kandis brings a wealth of determination and experience into her new role, having previously worked with a distribution company in the same capacity. As for her academic credentials, after her high school education, Kandis went on to pursue an Associate's Degree at HSU, Twin Falls, Idaho.
All in all, she is superbly qualified for her new position, and we are sure she will make her mark on the company within no time at all. Kandis says she is very excited about her new role in Coastal Business Systems for the company is a shining example of a homegrown organization. She reiterates CBS has been well established in the local business fraternity for a long period of time and has earned a solid reputation for excellence and delivering real value to its clients.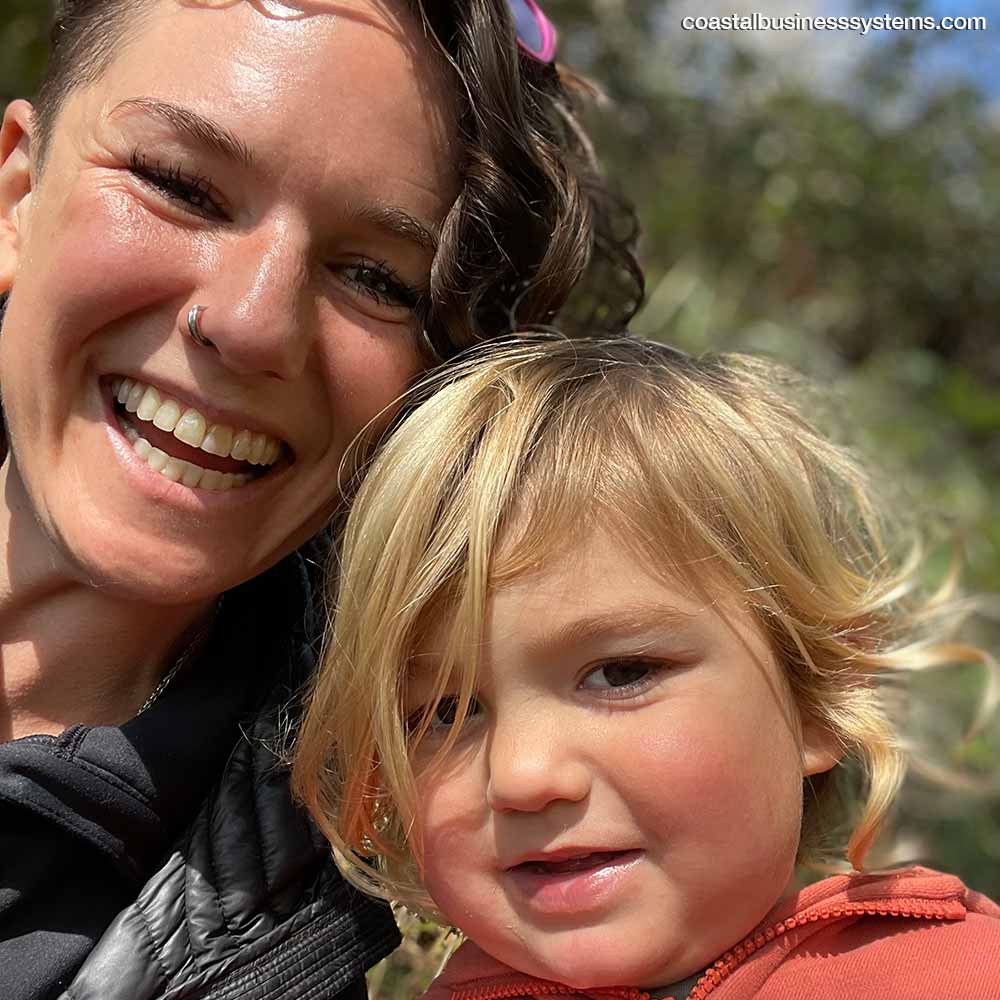 Kandis lives with her 3-year-old boy in Humboldt and moved here from Twin Falls, 15 years previously. She is presently in the process of divorcing her ex-partner who is a Professor at HSU. Kandis also keeps two furry babies, a dog, and a cat. Over the years, she has been deeply immersed in the counterculture movement, and both she and her ex-partner are well-entrenched in the local cannabis community.
Kandis has always been enthusiastic about sun-grown cannabis and passionate about supporting legacy farmers in the local community, though she asserts she doesn't grow her own stash. She laments the ongoing collapse of the legal cannabis industry, particularly the numerous layoffs that are happening.
Apart from her passion for sun-grown cannabis, Kandis also spends some of her free time painting. She usually works on oil paintings, however, since being a mother, she has realized that her art supplies are extremely toxic for her child. She now develops sinatribe prints and has managed to execute a lot of digital reworking and created all manner of fascinating prints. Also, Kandis has a keen interest in gardening and has grown a large vegetable garden and a number of herb gardens in her property to supplement the produce she cooks in her home. Lastly, she is currently engaged in a grand total of 3 different DIY home remodeling projects. All the while still finding the time to care for and raise her young child to the best of her ability.
Linkedin anecdote
Kandis says she signed up for Linkedin at a moment she knew she would be let go at her previous employment. So she used the professional networking platform to both make new connections and as a handy resource for landing another position. The latter goal was ultimately successful as Coastal Business System recruited her there. Kandis even personalized her Linkedin profile to alert recruiters to rep big corporate cannabis brands when she was not interested in the offers they were proposing, which was certainly funny. She is now a firm believer in the social media network, and categorically states it really works.