The pandemic brought many changes to how business is conducted. Immediately, there was an increased focus on remote and even hybrid work environments, and employees got previously unprecedented options on how and where they could perform their duties. As is with every business globally, Coastal Business Systems had to adapt to this new normal as quickly as it possibly could. The good news is we weathered the uncertainty pretty well, and we are always looking to grow our smart office technology and managed print services software business in the North Valley.
Recently, Evan Said, Director of Sales & Marketing at CBS, was interviewed and had a lot of news and insights to offer about what's currently going on in the company and its partners including Sharp. Evan also talked in detail about what's on the horizon for Coastal Business Systems and the future of managed print services software providers. Read on to discover more.
What's going on internally in Coastal Business Systems
Since the pandemic struck, there has been plenty of change in the CBS team particularly with the Sales team. We've made more talent acquisitions. From five Sales Reps last year to eight in 2022. This isn't all about the enlargement of the team, it's all about the overall quality of the new hires.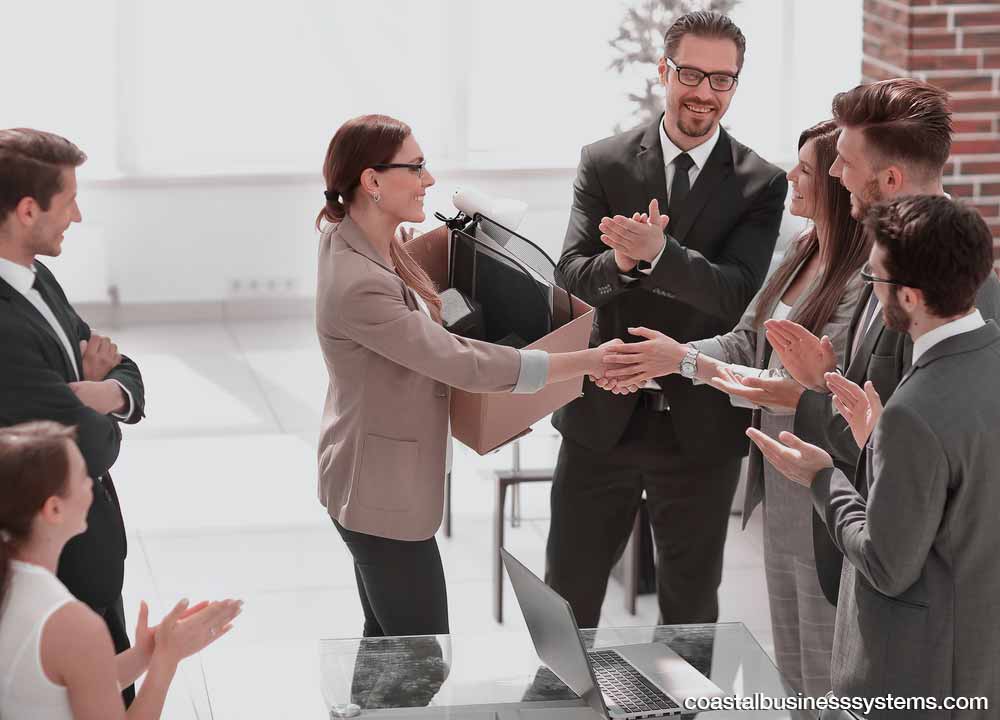 This current Sales team is driven and very hungry. They are making a real difference in both their careers and the communities they hail from. Community service is a distinctive hallmark of Coastal Business Systems since its humble beginnings. Our team includes celebrated present and past presidents of the Rotary Club, a past Soroptomist president, and board members of a variety of nonprofits.
CBS' commitment to its social corporate responsibility is uncontested.We are deeply resolved to give back to the various community groups that serve our communities in Humboldt, Redding and Chico areas. All our new staff have embraced that unconditionally, and consider themselves servants to the local community. In turn, they're making many professional connections,which is good for the community and for business. It's not all about closing another sale, but building long-term relationships within the local communities.
Coastal Business Systems has numerous plans for fundraising events during the summer season.
CBS will support a Rotary Club event in Chico along with arranging a number of chamber mixers with CBS's Jarreau Gilbert being involved.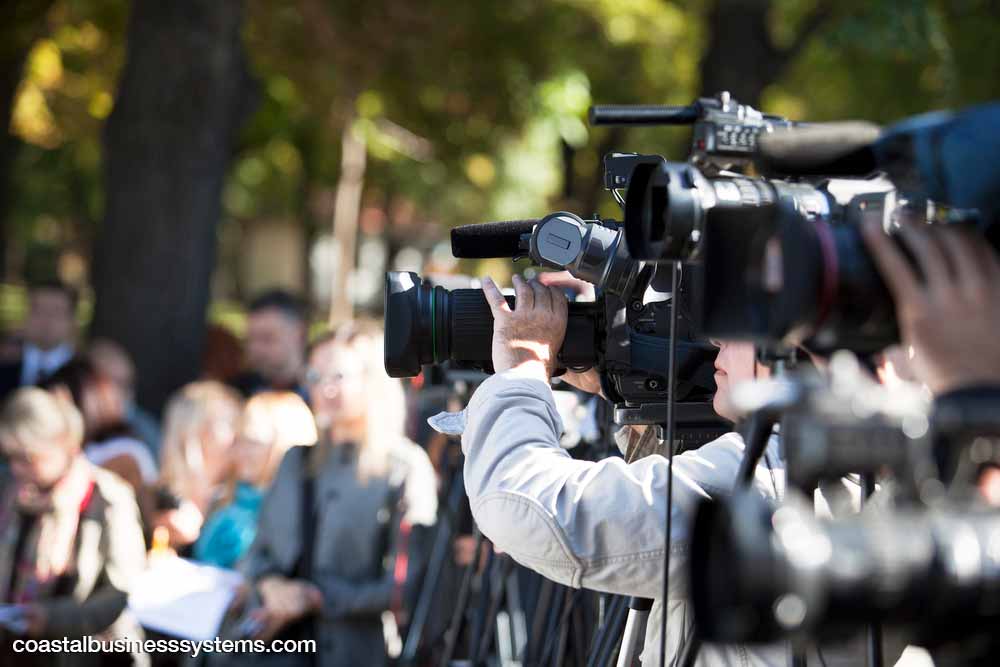 Our very own Evan Said will be shortly participating in a Rotary Club golf tournament that helps raise funds for community programs like Backpacks for Kids and college scholarships.
CBS will also be holding a Summer Luau Tech Show in Eureka on the 20th of July at the Wharfinger Building. Anyone interested is welcome to attend, especially current CBS clients and those in the community who'd be interested in the game-changing smart office tech including many copy machines that will be showcased. Coastal Business Systems is currently working on invites, promos, and ads and also leveraging the power of social media marketing to get people to stop by the event.
We'll be holding a few more tech shows that will exhibit what we call a tech show Double Header. One will be held in Chico on the 3rd of October, while another will be in Redding on the 4th of October, the next day.
CBS will as well be holding a sales rep contest on the 16th of July, which will happen to fall on a Saturday. All participants are rooting for the top prize of an AirBnB card. Also in the offing will be two Giants tickets for their game with the Brewers. Around 10 sales reps are slated to attend that game. Jeff White and Evan Said will also be attending stakeholder meetings with the Copiers Dealers Association, where they'll talk shop, and share best practices. These meetings will be held in the months of July and October. Jeff is also slated to attend another related meeting in September.
What's on the horizon for Sharp?
Sharp is currently making an upgrade to its highly celebrated and award-winning MX color series MFPs. Coastal Business Systems has been marketing this series for nearly four years now, and we're excited about the new features and functionalities. Sharp bagged the Line of the Year Award when it released the MX series.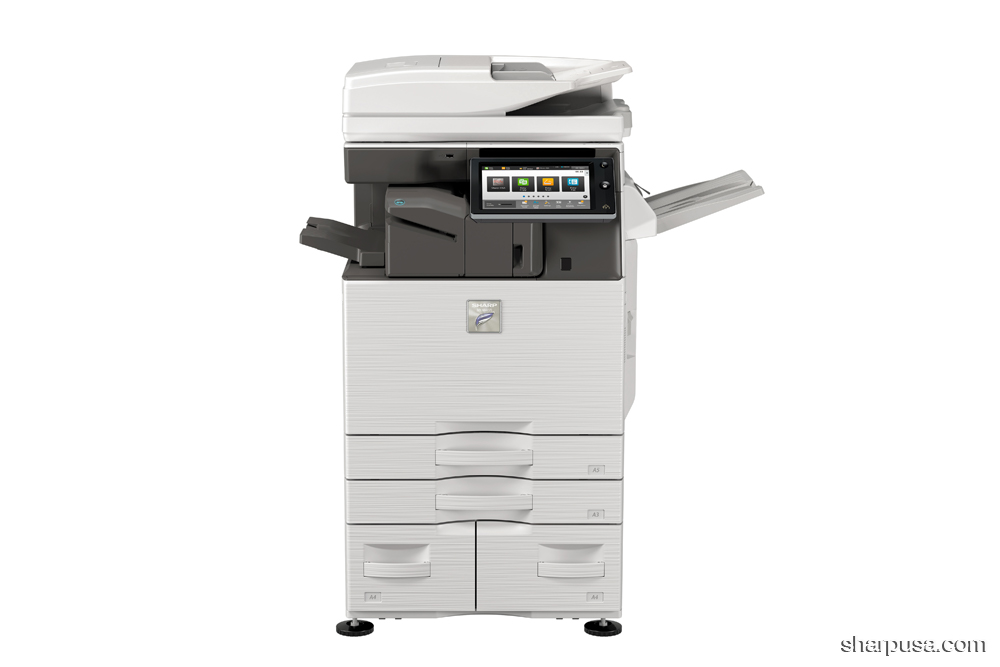 At the moment, it is upgrading the MX models to a brand new MFP line, labeled the BP Line. CBS has been fortunate enough to receive two of the very first of these Sharp machines in the Eureka and Redding locations. Some of the most notable improvements include a fast document feeder in terms of scanning, inline folding options including tri-fold and z-fold, which is currently extremely rare. Not to mention top processing speeds of between 30-40 pages per minute. Additionally, Sharp's monochrome MFP series is getting an upgrade and will also be added to the BP line this summer.
What's on the horizon for managed print services providers?
Newer smart office technology requires infrequent tweaking, which always lowers downtime for the customers. Coastal Business Systems has been lucky and privileged to make digital copier sales of diverse innovative Sharp products over the years.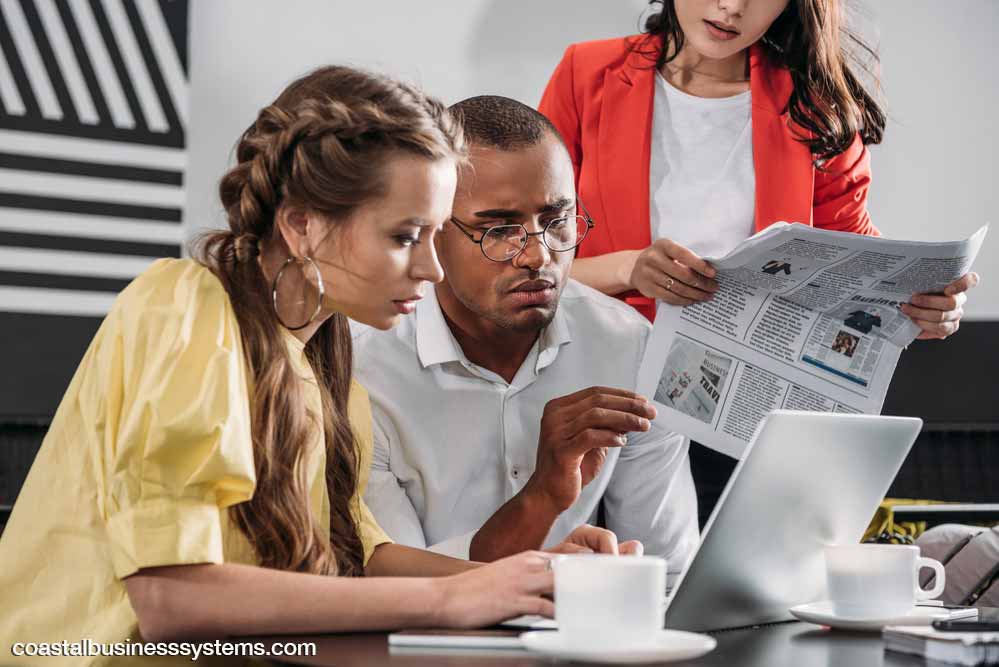 2022 has proved to be much busier up to now than the whole of last year when it comes to new business. The local community and businesses on the North Coast are beginning to understand the unmatched reliability and feature-rich options of Sharp MFP and our print solutions offerings. The serviceability is top-notch too which reduces downtime even more for our clients. Unless companies standardize their MFP fleets and print consumables, there will be a lot of costs in maintaining such printers at peak performance for longer. CBS can boast that it has never had a customer who has ever regretted standardizing their printer and copier fleets. Before we offer any business proposal, we first perform what we call a comprehensive print assessment. This includes the various frustrations to be found in your office with your equipment and technology like features missing in certain areas and those that aren't needed in others. Then, we deliver a comprehensive business plan that has determined the pain points of the client, and the solutions we have that can help them not only boost their efficiency but save costs.