Hillary Thompson joined the Coastal Business Systems team recently and brings a wealth of experience and expertise to the table. Hillary grew up in Oak Run, California, living with her parents and her five siblings. She describes her younger life in the north state as simple enough and asserts it was pretty "cool." Hillary attended Foothill High School, Oak Run, and went on to get her high school diploma in 2005. After completing her high school education, she attended a local community college in the Rockland area.
Hillary is happily married and blessed with three beautiful kids and also takes care of a niece and a nephew. She and her husband initially lived in the Sacramento area, before they eventually decided to move back to her childhood neighborhood and settled in the town of Redding. Hillary says their move was personal in nature, as all her family members reside in the vicinity. To her and her husband, it made infinite sense to go back to her roots.
After completing her college education, Hillary opted to take sales as her chosen career path. For nearly nine years, she worked as a furniture sales professional where she gained vast experience in serving a varied customer base. Afterward, Hillary shifted her career toward the insurance sector and joined Farmers Insurance as an insurance agent at the end of 2021. She consequently got licensed for selling life and health insurance and later on got her property and casualty licenses. Finally, Hillary joined the team at Coastal Business Systems in May 2022 and took on the role of Territory Account Representative. In all her different roles, Hillary has taken great pride in helping both individual consumers and business enterprises of all sorts meet their goals through the products and services she has sold.
In her current role at Coastal Business Systems, Hillary is still doing a lot of learning and development career-wise. Hillary believes in Coastal Business Systems' products and service lines because she's fully convinced they have plenty of potential to help many local businesses become more effective and efficient in carrying out their day-to-day office operations. Hillary also has great plans to get more involved in the local community professional networking scene and Coastal Business Systems corporate social responsibility projects in Redding and the entire north state.
She believes "Coastal Business Systems is the leading provider of managed print services in the north state. We also offer a wide variety of cutting-edge office technology solutions that can greatly improve your team's productivity, efficiency and collaboration capabilities in different workplace settings including home office technology like Sharp printers and MFPs that integrate up-to-the-minute features including touchless technology and more."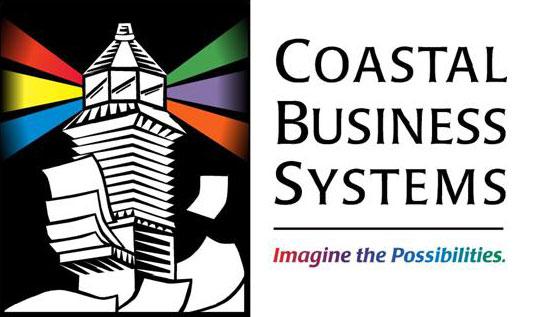 Give her a call today and you'll be on course to achieve your business goals!