Coastal Business Systems prides itself on offering high-quality office technology and hardware solutions that are without equal in Northern California. The products and services we deliver to our customers are specifically aimed at greatly improving workplace productivity, efficiency, and even collaboration capabilities. This is always the case despite the exact workplace environment you and your team operate in. Whether it's in-person, remote, or hybrid, we always have a solution that seamlessly fits into your organization's preferred workspace. Thanks to CBS' uncommon expertise and extensive experience, our office technology solutions can be just what the doctor ordered to enable you to streamline and optimize your business's workflow processes and core operations in ways you might never have deemed possible.
We pride ourselves in offering top-of-the-line office equipment, devices, and office technology solutions. All are meticulously sourced from some of the foremost brands in the business on a global scale. In the particular case of office technology, the sky is literally the limit in terms of the solutions we provide to our customers.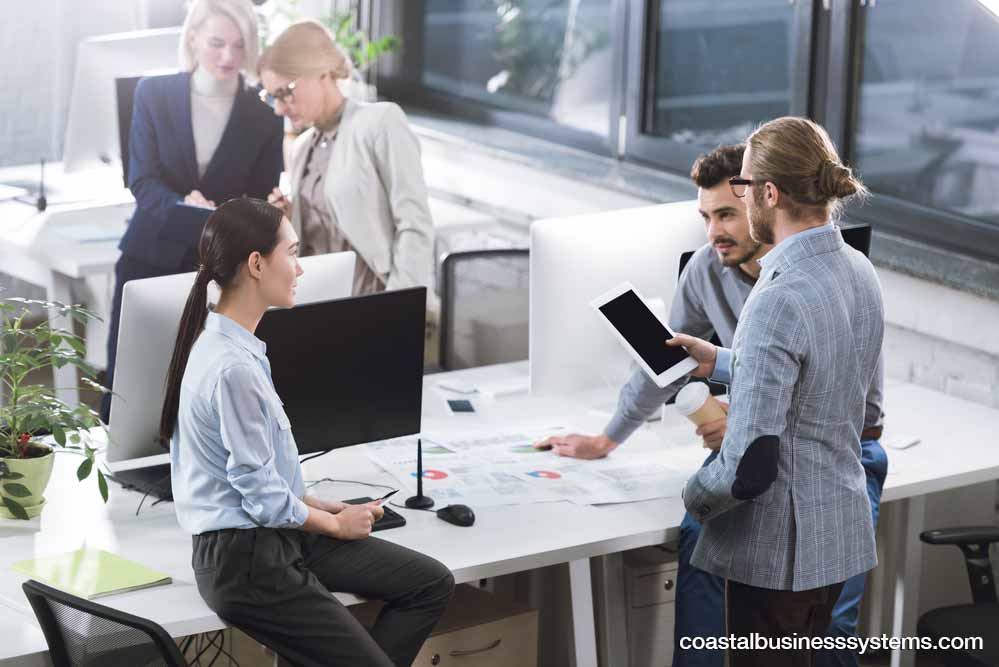 CBS is your go-to vendor for a wide variety of workflow technologies. This includes managed print services, document management solutions, office automation software, document security solutions, and more. The guiding purpose of all these services is their capacity to greatly boost your office's efficiency and the effectiveness of your team in carrying out your day-to-day business functions.
Best of all, these office technology solutions are completely scalable and may be, at any given time, customized to seamlessly suit your company's growing needs and preferences. With CBS' support as your office technology provider, you can rest assured that you and your team will always be able to focus on the tasks that truly matter. While, at the same time, entrusting the heavy-lifting of guaranteeing your office systems are in top condition at all times to us. When you leverage CBS' office technology solutions, you will be able to immensely boost your team's overall productivity, efficiency, and collaboration capabilities with the passage of time. Not to mention helping in enabling you to drastically cut down on your business's operational costs.
Best-of-class managed print services
Coastal Business Systems' primary focus is providing the finest, competitively-priced, and comprehensive managed print services to its clients. These office technology solutions are widely acclaimed for their amazing capability to seamlessly fit the unique needs and requirements of every single customer.
We make it a point to ensure our managed print services clients' office equipment remains functioning at peak performance at all times. This allows your team to focus on the tasks that truly matter knowing that your office hardware and technology investments are in trusty hands.
CBS has invested in state-of-art, real-time remote monitoring tools. So our technicians are always a call away to deal with any and all mishaps you and your team may encounter. In turn, this goes a long way in greatly reducing downtime of your office equipment, and circumventing lost business as much as possible. Also, by leveraging CBS' managed print services, you will always receive timely delivery of print essentials and consumables to ensure smooth, continuous, and hitch-free business operations all the time.
With our print audits and recommendations, you will be in a good position of streamlining your office's print requirements. This way, you will not only save money, but significantly cut down on your overall operational costs.
Coastal Business Systems' customized print sustainability audits can be just what you need to successfully implement green printing policies. This not only assists in reducing your company's carbon footprint, but helps cut down on wastage too.