Coastal Business Systems offers state-of-art office technology solutions from some of the most well-recognized brands in the market. Our services, however, go beyond simply supplying our clients with top-of-the-line office hardware. We also specialize in offering the finest managed print solutions along with workflow management services on the North Coast. Also, as an all-around office technology provider, Coastal Business Systems can sort you out with the very best document management, office automation, and document security solutions you can ever find in this region of the United States.
All of these services, when combined, can be exactly what the doctor ordered to greatly boost the overall efficiency and productivity of your day-to-day, mission-critical operations. Best of all, our office technology solutions are from the start, designed to scale with the growing needs and expectations of all our individual customers.
So, you can rest assured that Coastal Business Systems has what it takes to help you take your business to the next level in every sense of the phrase. Let us take a closer look at some of the most popular services and products Coastal Business Systems offers.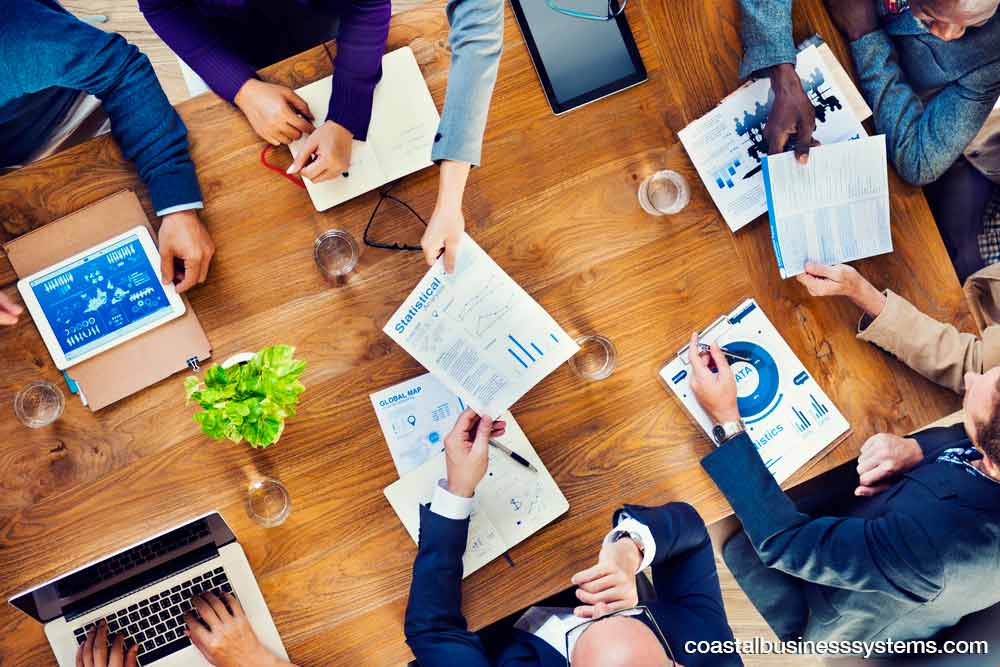 Best-of-the-class managed print services
Coastal Business Systems makes it a point to provide the finest managed print services to all clients on the North Coast who request them.
We always go out of our way to guarantee we seamlessly customize these office technology solutions to intuitively meet all the unique needs and preferences of each individual customer. With our managed print services, you will always have the assurance that your business printer, copier, scanner fleets, and even fax machines will operate at peak performance all the time. In turn, this will free up your team's time to focus more on your core business functions. At the same time, you will have the peace of mind that a trusty partner is looking into the mundane maintenance and repair of your office hardware.
Coastal Business Systems' skilled and experienced technicians are always on call to address any mishap you and your team might experience with your office equipment. This makes sure that your company's operations experience less downtime and the inevitable loss of business that accompanies it. By signing up for our managed print services, you will also have the guarantee that you will never run out of printing consumables like paper, cartridges, or toners to ensure continuous operations at all times.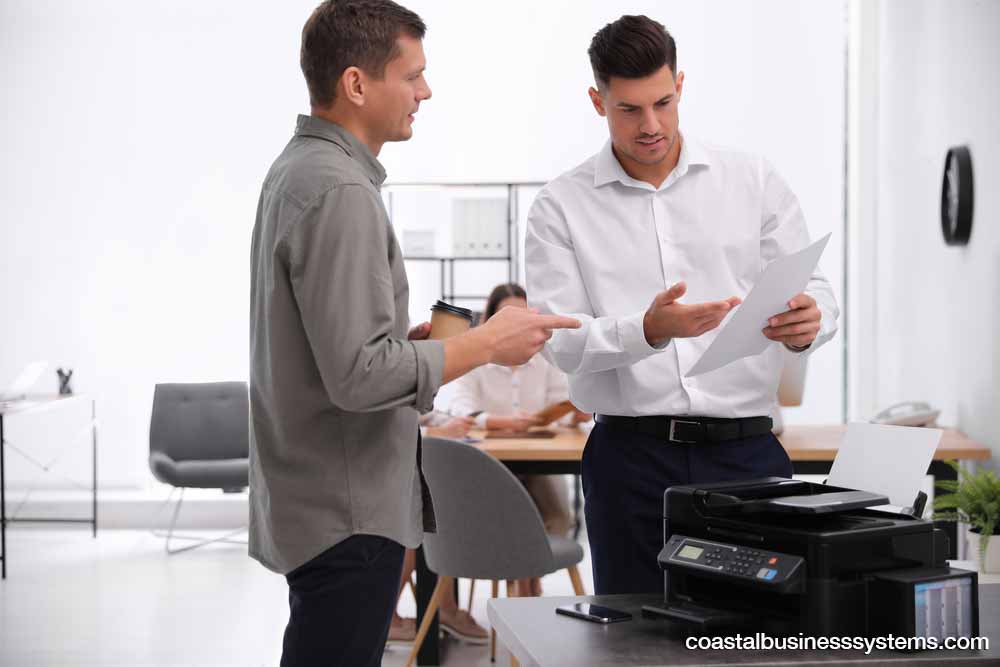 Thanks to our custom print audits, we may even find many ways of helping you streamline your print requirements to decrease costs and save you money. Finally, Coastal Business Systems' managed print services may be just what you need to reduce your company's overall print environmental impact in ways you might have never deemed possible.
Thanks to our personalized sustainability evaluations, you will always be in a good position to launch and implement green print strategies to enable you to substantially reduce waste and your company's overall carbon footprint.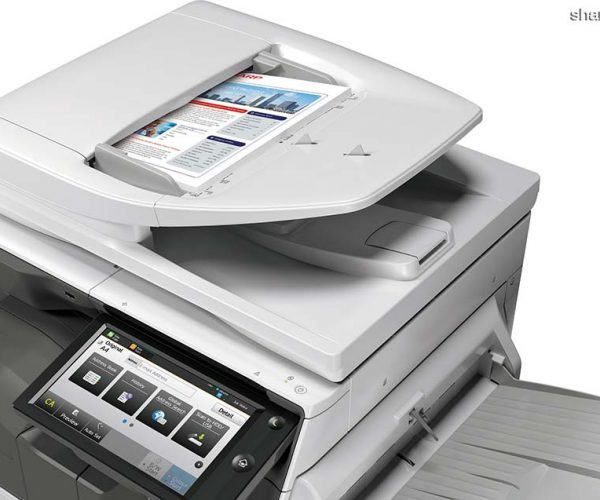 Top-of-the-line office equipment
For decades on end, Coastal Business Systems has been at the forefront of delivering premium office hardware to clients on the North Coast. We stock products from the leading brands in the market, which are known to improve workplace efficiency, productivity, and collaboration capabilities.
This includes the very latest office technology solutions such as multifunction printers, and collaboration technology from globally-acclaimed brands including Sharp, Lexmark, PaperCut to mention but a few. Best of all, most of this office equipment is designed to seamlessly meet the changing needs of onsite, remote, or even hybrid workers.
As you can evidently see, Coastal Business Systems certainly has what it takes to furnish you with the finest office technology and workplace solutions that can make a big difference in your business's day-to-day operations. We take great pride in intuitively meeting the changing requirements of each and every one of our customers with solutions that raise the bar when it comes to significantly boosting workplace efficiency, productivity, and collaboration capabilities. So, if you are on the prowl for a reliable office technology partner in Northern California, you can do worse than give Coastal Business Systems a try today! You can never go wrong by signing up for our value-added managed print services, document management, workflow management, and document security services today!
Coastal Business Systems is a leading managed print services provider. We also specialize in offering the finest office technology and home office technology that incorporate state-of-art features such as touchless technology including some of the latest Sharp printers and MFPs in the market.