Generally speaking, your office executes day-to-day print jobs and every now and then, large scale print projects or even presentations. To this end, to always be on top of all these varied print projects, it is essential to ensure your printers and copiers are in ship-shape condition in order to optimize your office's continued productivity. It will also make sure you can effectively circumvent costly downtime. Regardless of the exact size of your business or the range of operations you and your team conduct, you definitely rely on the efficient performance of your printers and copiers. So, it is always important to make sure they are functioning as required at all times.
One of the best ways of doing this is integrating a regular cleaning and maintenance regimen for your office technology equipment. In turn, this will go a long way in minimizing the necessity for making impromptu repair calls whenever something is amiss with your printers or copiers. At the same time, it will ensure you eliminate the risk of having to spend colossal amounts of money on costly repairs or replacements, which usually accompany catastrophic breakdowns of office equipment. Granted, office equipment of this sort comes in different sizes and different capabilities. However, the means of keeping them clean and working properly is more or less the same. Here then are some tips on how to properly clean and maintain your printers and copiers to be able to extend their lifespans, minimize poor performance and improve your office's print jobs quality.
Take all the time you need to go through your printers' and copiers' user manuals
It might appear superfluous to read your printer or copier's manual since you figure you know all the ins and outs of using them. Nevertheless, by going through their manuals, you will be better informed of all their functions. More to the point, you will get to learn the exact upkeep they need to remain in tiptop condition for longer. The more you are intimately acquainted with your printer or copier, the longer they will certainly last and deliver consistent performance. Should you perhaps have misplaced the manuals, you can then head online to their manufacturer's website and download them. Alternatively, you can get in touch with your print service provider who will no doubt supply you with a copy.
Ink and toner maintenance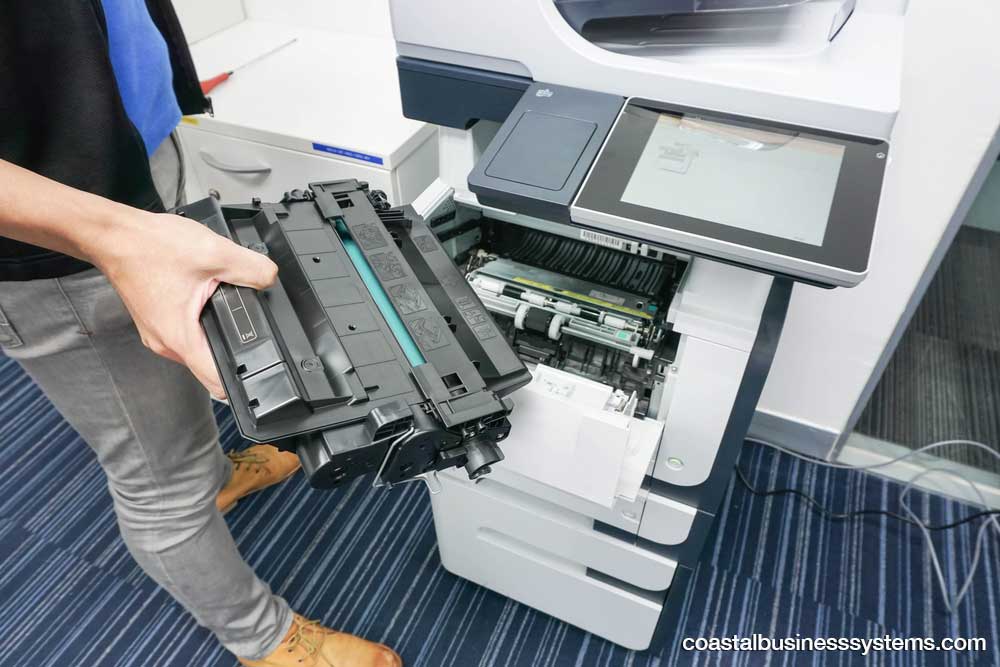 It is important to note that printer and copier ink or toners do dry out and expire over time. This is particularly the case when they aren't used on a regular basis. When this occurs, you may begin to notice low-quality prints including dull colors and graphics. So, always go out of your way to keep track of the purchase dates of these printing consumables, and take note of when they are replaced. Also, make sure to confirm their expiry data in order to determine when you'll have to replace them.
From time to time, clean the printer heads
Sometimes, even when your ink and toner cartridges are still full, you might notice the documents you print feature streaks of white lines, missing text, or even images. Ideally, these occurrences often mean the printer heads are clogged. In such circumstances, you will need to carefully read the machine's manual or head to the model's website to figure out how you can clean them in a safe manner. There are some specific printer and copier models which have in-built self-cleaning features, and if yours is one of those, all you will have to do is fiddle with its control panel to initiate this process. On the flip side, other office equipment of this kind necessitates manual cleaning, and you'll need to follow the instructions of the maker carefully to clean the heads.
Remove dust particles on a regular basis
When you let dust or dirt debris accumulate on your printer or copier unchecked, they will eventually clog them and impair their performance. In such situations, you will have to remove the dust using a hand vacuum. Never try to air dust your machine because this will only spread the dust in their internal components and trigger more serious damage. Additionally, you may clean dusty ink or toner cartridges with distilled water and cotton swabs.

Check your printer or copier's copy glass on a regular basis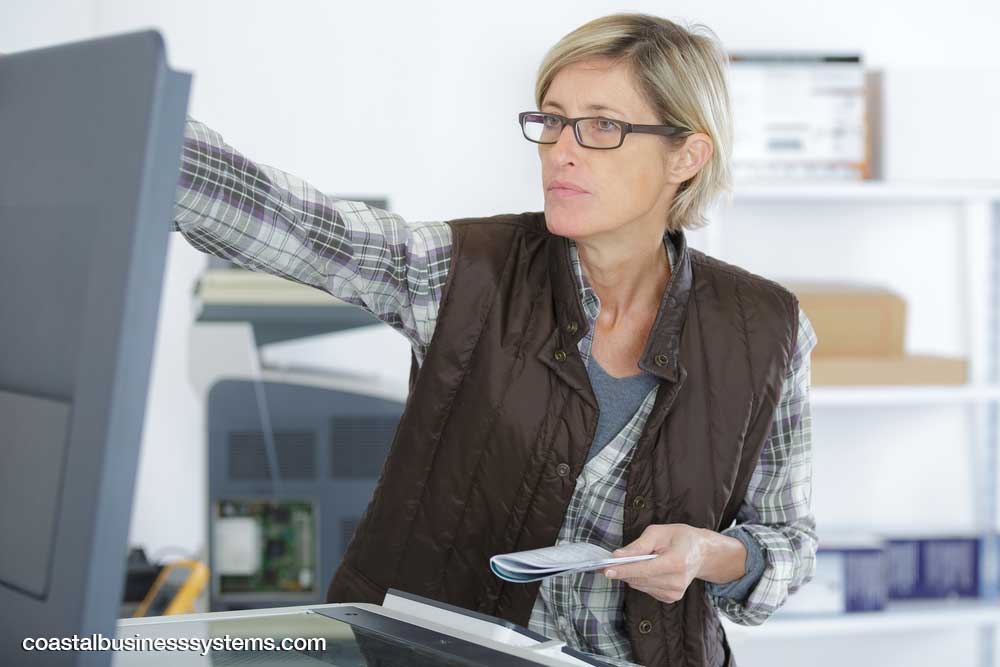 If you are using a multifunctional printer (MFP), you might have noticed it's copy glass, which can, over time, accrue dust or dirt debris much quicker than you would expect. When this is left unchecked, the end result will be dots and smudges on your print jobs. In such circumstances, you may utilize Windex and a clean microfiber cloth to delicately wipe off the dirt on the glass. Additionally, always remember that a dirty MFP glass isn't an occurrence your machine will notify you about. Therefore, you will have to regularly check on it and clean it whenever necessary.
Guide for cleaning printers and copiers in accordance with COVID-19 regulations
On a parting shot, the ongoing COVID-19 pandemic has made it more important to regularly clean the surfaces of office technology equipment to help deter the spread of the disease through frequently used touchpoints. To do so, the CDC recommends using a solution of diluted alcohol consisting of no less than 70% isopropyl and 30% water. Commence by wiping the machine's control panel or touchscreen display and end with the flexible cables. After disinfecting it, clean the surfaces again making use of an office glass cleaner. Lastly, you should ensure you wear disposable latex gloves and discard them once you are done, and then wash your hands with soap and water.
Coastal Business Systems is a leading provider of first-rate office technology, home office technology, many of which integrate smart technology to fast-track productivity and efficiency both in on-premises and remote work environments. It also delivers the finest managed print services and can furnish you with valuable tips and recommendations on how to clean and maintain your printers and copiers to prolong their lifespans and deliver consistent performance for longer.