For very obvious reasons, many businesses are now very keen on reducing the environmental impact of their day-to-day operations by implementing green printing processes and policies. One of the most apparent means of doing so is when companies reassess their printing needs and adopt more environmental-conscious methods of minimizing their printing impact on the planet. To this end, some organizations have been known to initiate detailed audits of their printing habits, which evaluate their printer fleets, and even the print usage by both groups and individual workers.
With such reports, businesses can place themselves in a better position of formulating more planet-friendly print policies and taking immediate action in areas where they detect the most environmental impact. Otherwise known as sustainability reports, these audits can shed more light on your company's current printing habits cost when it comes to timber, carbon dioxide emissions, and even water. Thanks to such detailed assessments, you and your team will be able to take effective measures to minimize your business's environmental footprint in a markedly stress-free way. Here then are some simple tips on how you can implement green printing habits and reduce your organization's environmental impact in terms of printing.
Formulate and implement green printing policies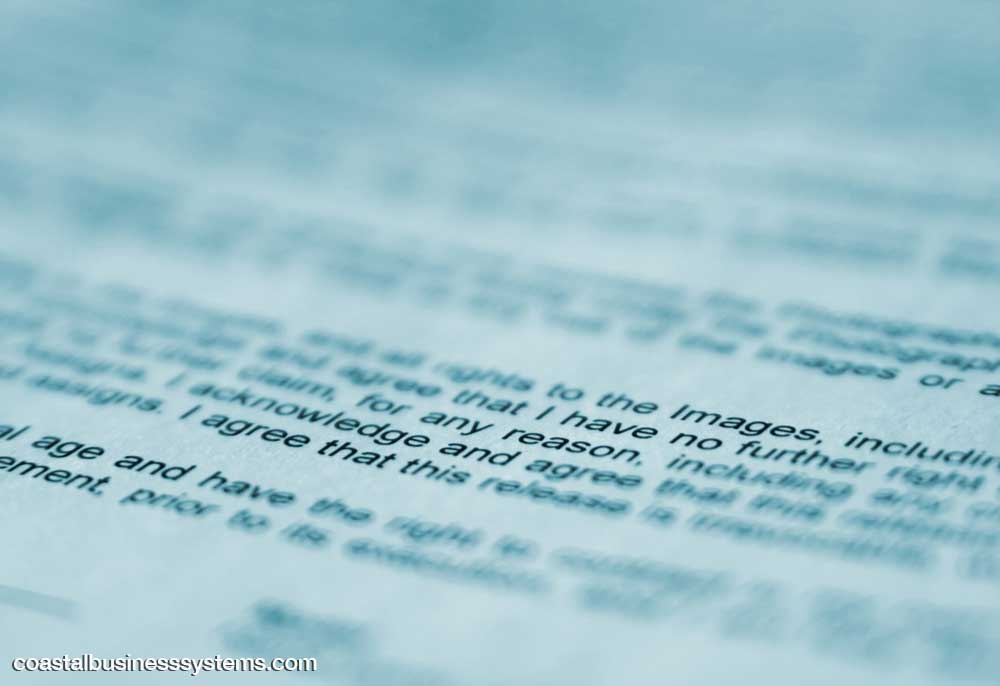 Generally speaking, there are a number of ways of implementing green printing policies in your office and even enforcing them. In the first place, greyscale and duplex printing may be just what the doctor ordered to significantly minimize your office's environmental impact. For those who might not be in the know, grayscale printing simply entails utilizing black ink cartridges more than the colored ones as much as possible.
This way, you and your team will mostly produce legible documents in black and white, which not only reduces your office's impact on the environment but saves you money too. This may be a perfect solution if you regularly print drafts of similar documents or even when you have been producing color-rich graphics primarily for your internal memos.
On the other hand, duplexing is simply double-sided printing which can go a long way in minimizing paper wastage. Also, you may substantially reduce your office technology equipment's power consumption by turning them off when not in use. It is important to note that some printers, especially the laser varieties, actually consume more energy when idle than when in use. Yet another way to effectively minimize your office's environmental footprint is by adopting "draft mode" printing, which simply involves lowering the resolution of the documents you print. In turn, this minimizes the amount of ink you utilize. Unless the documents you frequently print necessitate more attention to detail and quality, draft mode printing suffices in most cases than not.
Invest in eco-friendly and energy-efficient printers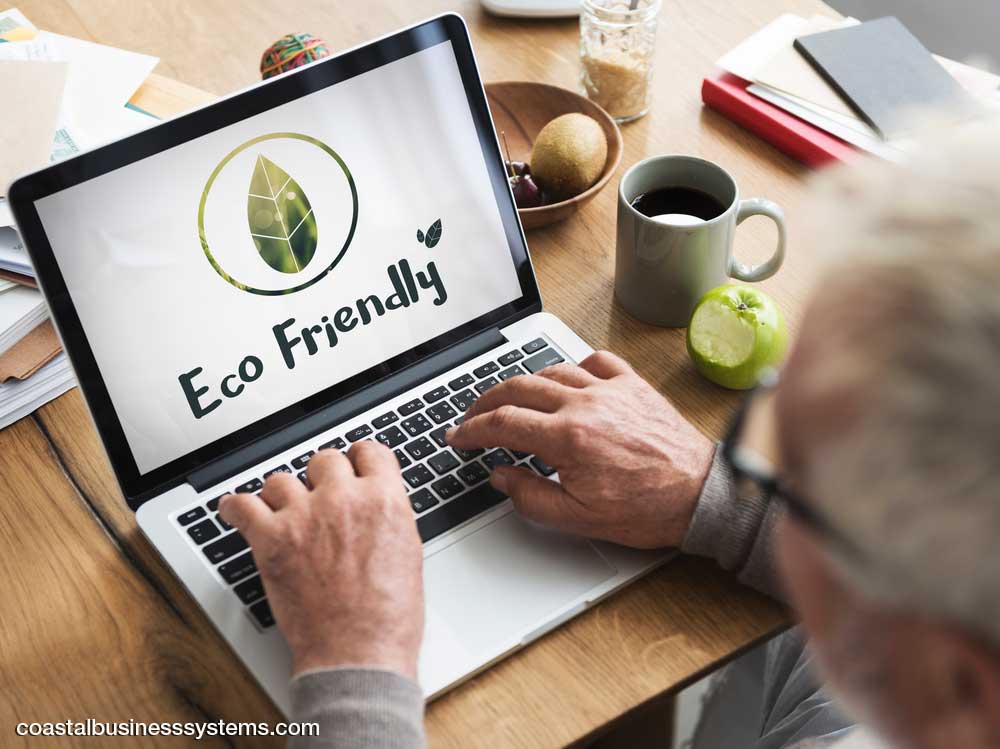 You should also consider investing in eco-friendly and energy-efficient printers for your office. These given kinds of office technology equipment are widely acclaimed for consuming much less energy when compared to the ordinary varieties, while still being able to execute the same printing workloads. In the long run, you will be in a good position to greatly minimize energy consumption in your office and also reduce its overall environmental waste. Not to mention indirectly minimizing gas emissions. Environmental-friendly printers come complete in diverse brands and models and you will always be spoilt for choices in the context of selecting the one that suits all your office's printing needs and preferences.
Embrace the digital revolution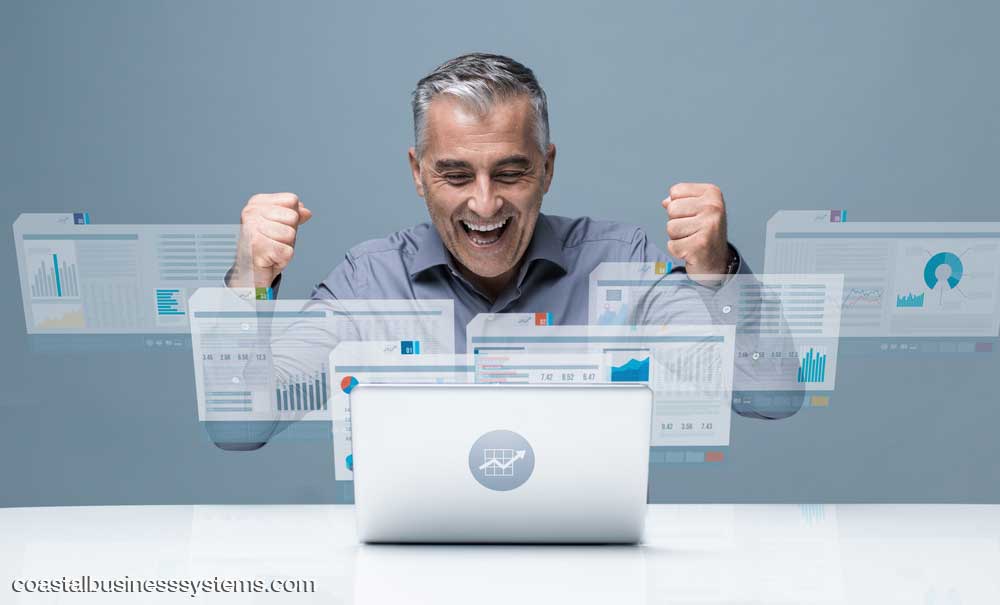 Leveraging digital printing solutions is yet another means of minimizing your office's environmental footprint. Doing so will make your business documents easily accessible and you and your team may process them and distribute them in a quick and hassle-free manner without having to actually print them. This is not only good for the planet, but it will enable you and your team to save much time and money. At the same time, embracing digital solutions will make the management of document access and security infinitely easier and convenient. Lastly, it can make sure you effectively do away with the necessity for numerous filing cabinets which occupy precious space in your office.
Embrace recycling
You might as well reduce your office's environmental impact by using recycled printing consumables that won't be only great for the planet, but enable you to save money on your business's overall print expenditure. This may include printing inventories like paper, cartridges, and even toners.
Enlist the services of a managed print solutions provider
The services of a reputable and experienced managed print solutions provider may also help you in greatly minimizing your office's carbon footprint. These experts can be of much use in terms of helping you and your team reduce paper wastage and recurring printer-associated expenses by simply ensuring your printer fleet is in ship-shape condition at all times. Additionally, a good managed print services provider will as well help formulate plans on how to get the most out of your printers and copiers. This may include the proper measures to take when it comes to monitoring, tracking, and reducing your office's utilization of paper, toners, cartridges, and other consumables that are always good for the planet.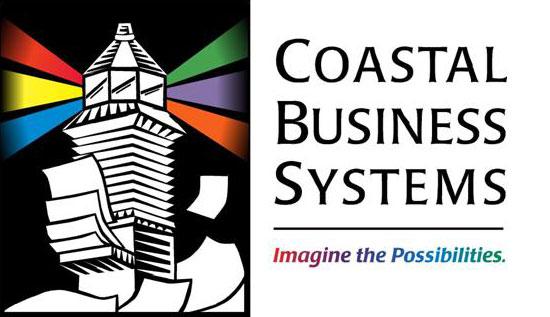 Coastal Business Systems is a renowned supplier of top-notch office technology, home office technology including a variety of Sharp printers that integrate touchless technology along with other cutting-edge innovations. It also offers cost-effective managed print services that can go a long way in helping you reduce your company's carbon footprint.