Advancements in office technology have, over the years, enabled business establishments to carry out their core business functions more efficiently. From improved collaboration capabilities to rapid data analytics or even the automation of diverse business processes, office technology now allows companies to realize their business objectives in an innovative and hassle-free manner. However, unlike what was previously believed, technology isn't the preserve of big, established organizations. Now more than ever, even small businesses can embrace office technology to streamline their workflows, boost their productivity, make rapid and well-informed business decisions to name but a few.
When it comes to workplace efficiency, small businesses that invest in the right technology can reap numerous benefits which cannot be overlooked without a lot of bad faith. As such, streamlined workflow systems, collaborative workspaces, shared storage, and more all come into play to drastically improve business efficiency. Also, office technology may boost productivity through the capabilities to process greater levels of work in short periods of time. At the same time, technology can come into the picture to automate routine tasks and ensure data analysis is a breeze. These are just a few of the many benefits small businesses may stand to access when they invest in technology.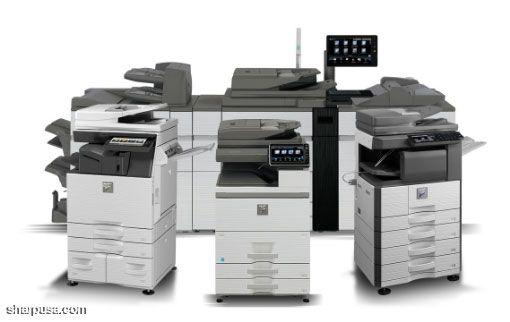 What is smart office technology?
Generally speaking, smart technology in the context of the office are those tools which are specifically designed to significantly boost workplace efficiency. This might include video conferencing tools and "smart" meeting rooms that go a long way in allowing much better usage of office space. Smart technology may also include voice-enabled multifunction printers (MFPs) which can be utilized effectively to let team members deliver the best possible work.
For example, smart meeting rooms can be just what a small business needs to boost collaboration and productivity among its employees. On the other hand, smart document workflows such as mobile apps along with voice-enabled MFPs help in making it infinitely simple to execute office tasks like copying, printing, and scanning business documents. Alternatively, smart technology designed for remote workers can assist team members to carry out their duties more securely from virtually any place in the world.
What do small businesses stand to gain by embracing smart office technology?
Today, small business organizations find themselves in a position where they have to undertake more work in a shorter duration of time and are armed with few resources. Nevertheless, by embracing smart technology in the office, this can be accomplished in a markedly stress-free and sustainable way. Thanks to such technology, team members can work smarter, more efficiently, and even more productively. All this can be realized while still maintaining a suitable work-life balance. Smart office technology will allow your business to improve employee engagement and morale and gain a competitive edge over your competitors.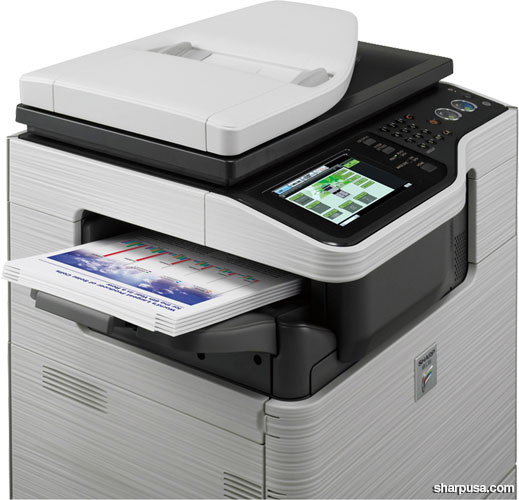 Improved employee productivity
A smart workplace can, without a doubt, greatly improve the productivity of your small business. This sort of office technology enables team members to process much more business information when compared with manual workflow methods. Smart technology enables small businesses to substantially minimize human labor in their mission-critical business functions. With such technology, lesser time and frustrations are spent on tedious tasks.
More effective use of business meetings
As the saying goes, "time is indeed money." It is noteworthy to mention the fact that 50% of business meetings never start on time largely thanks to technological inefficiencies. This is certainly plenty of time wastage. Time which could be utilized more effectively to execute critical business functions. Smart technology in the office setting takes away the guessing out of starting and ending business meetings. Leaving team members with more time to concentrate on what truly matters.
Improved collaboration
The most useful kind of office technology in business meetings is video conferencing tools which make it possible for workers who are physically present and those that aren't to seamlessly work together in real-time. On the flipside, collaborative displays including Sharp's award-winning Windows Collaborative Display facilitate better usage of the workspace and a more productive collaboration process between team members, both onsite and remote.
As you can evidently see, smart technology does indeed offer a wide variety of advantages for both small and big business establishments. This is particularly the case in terms of immensely converting the workspace, both onsite and remote to be more productive and efficient. Coastal Business Systems is a leading provider of a variety of smart office and home office technology including Sharp's Windows Collaborative Display. We also offer top-notch managed print services that let businesses efficiently streamline their day-to-day workflows, boost documents, minimize printing costs, and more.