The COVID-19 pandemic has been noted for permanently altering how day-to-day business operations are done. Today, both employers and employees must adapt in the best way they possibly can to this new normal. One of the aspects of this public health crisis that has remained crystal-clear right from its onset is that office technology will have to play a leading role in this new reality. It has already begun making drastic changes to the perceived definitions of the workspace, both in the office and in the remote work setting. In anticipation of this, many businesses are in the process of formulating newer strategies to effectively chart the way forward. For instance, some have started investing in larger office spaces in order to abide with the social distancing requirements. While others are now putting in place protocols for onsite support for office technology solutions, which facilitate resilient, safe and productive working environments.
To this end, numerous employers are deploying a wide variety of tech solutions to combat the virus, and at the same time, keeping their workspaces as safe as possible. Besides making mask-wearing mandatory on business premises, some organizations are also leveraging technological coronavirus testing capabilities. This might include carrying out temperature checks through office technology like touchless devices and deploying contact tracking applications. The last of which will prove to be very essential in accurately figuring out contacts of sick workers, and in turn, preventing potentially sick employees from reporting to work. There are also AI workplace sensors that can help in analyzing workspace movements around business premises. These given sensors set to work by collecting data on the movement of people, the number of people in meeting rooms and even those who are at their workstations, and then measuring just how far apart workers are from each other.
On the other hand, some of these new office technologies have given rise to some well-merited worries over data privacy. Generally speaking, most of these concerns are primarily focused on how much data employers will be required to collect and how user consent will be enforced. Other concerns that have come to the fore include how the data gathered will be used, how long it will be stored, and even just how far the surveillance of employees will go beyond the workspace. Well then, here is a review of the new technology solutions offered by Sharp. Sharp is one of the companies which, at the moment, are at the forefront of churning out both work from home and office-based technology to enable businesses to adjust to this new normal.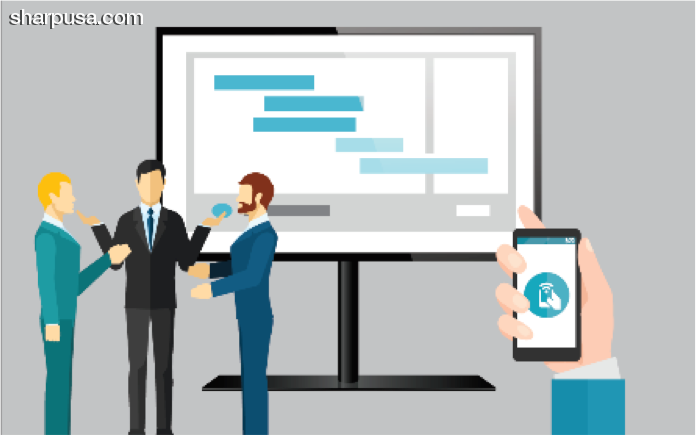 SYNAPPX GO
SYNAPPX GO is a mobile device app which assists office workers to move content and information all across the entire workplace. With this innovative
office technology, users now get to perform a number of critical tasks without being forced to touch any device or equipment. This may include scaling content to bigger and interactive displays, scanning documents or even releasing print jobs from multi-function printers (MFPs).
Using this touchless technology, users will as well be able to print documents directly from the cloud whenever necessary and won't have to submit print jobs from their computers. When it comes to tasks such as scanning documents, office workers can use this innovation to scan documents and dispatch them to frequently utilized destinations, their email accounts, groups of co-workers or even select cloud storage services. All these intuitive features make SYNAPX GO a highly effective office technology tool for collaboration during this new normal. On the flipside, this app from Sharp comes complete with a check-in functionality that assists employers to keep track of employee touch points within the workspace. Lastly, this office solution is highly secure. Built on the Microsoft Azure IoT platform, SYNAPPX GO integrates standard security best practices and is effectively protected with a layered security system.
MFP Voice
Leveraging on voice-first interaction with Amazon Alexa, Sharp's MFP Voice capability delivers a touchless technology capability, allowing office staff to carry out mundane copier tasks in a markedly convenient and hassle-free manner. This can include making a Sharp copier to create copies of business documents and even scanning them without having to touch it. Users may as well be able to make changes to optional printer settings including quantity, simplex/duplex, color/monochrome, staple finish to mention just but a few. All through MFP voice commands.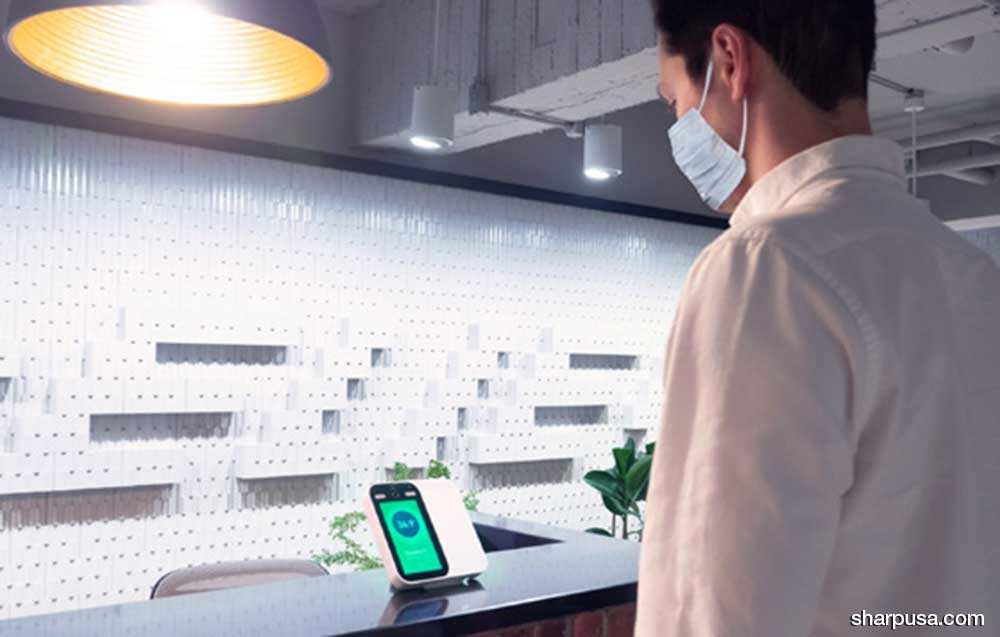 LivMote
LivMote is yet another touchless technology solution for screening employees and visitors before they step into a workplace through a self-check-in capability. As such, it has been designed to deliver safe and rapid temperature screening and face mask screening that eliminates the need for touchpoints and it also does away with the necessity for assigning staff to temperature guns.
Office workers and visitors will now be in a position of using their personal mobile devices to sign in and go through the screening process by themselves. Lastly, this touchless technology comes complete with powerful data protection and privacy features. This includes in-built physical tamper detection, data and cloud security and so on. In the particular context of privacy, LivMote is fully compliant with policies like CCPA, HIPAA, GDPR, ISO/IEC 27001 and SOC-2.
Coastal Business Systems takes great pride in offering the very best office technology designed to meet the needs of this new normal including the various products listed here from its premier partner Sharp. We as well provide first-rate managed print solutions to the customers who ask for them.