Over the past decades, office technology has made drastic changes to how businesses and their employees carry out their day-to-day functions. Today, even smaller business enterprises get to immensely benefit from certain sorts of technology to resolve perennial challenges within the workspace with the greatest of ease. This may include providing solutions to effectively tackle problems such as limited space in the office, without in any way curtailing on efficiency and even productivity. On the other hand, with the recent reliance on remote work that has been witnessed on a global scale, there have emerged innovative home office technology, which is specifically designed to fully address the issues mentioned above. Now more than ever, businesses are leveraging a number of work-related innovations to enable their staff to remain productive and boost their performance despite the constrained confines of work from home offices. With these factors in mind, companies can continue to carry out their core business operations in a markedly convenient and hassle-free manner. More importantly, they can make use of an array of office technology to guarantee they are in a good position to successfully achieve both their short-term and long-term business objectives and even improve their bottom line. Here then is a review of a number of technologies that can go a long way in helping small businesses and remote workers efficiently deal with office space limitations.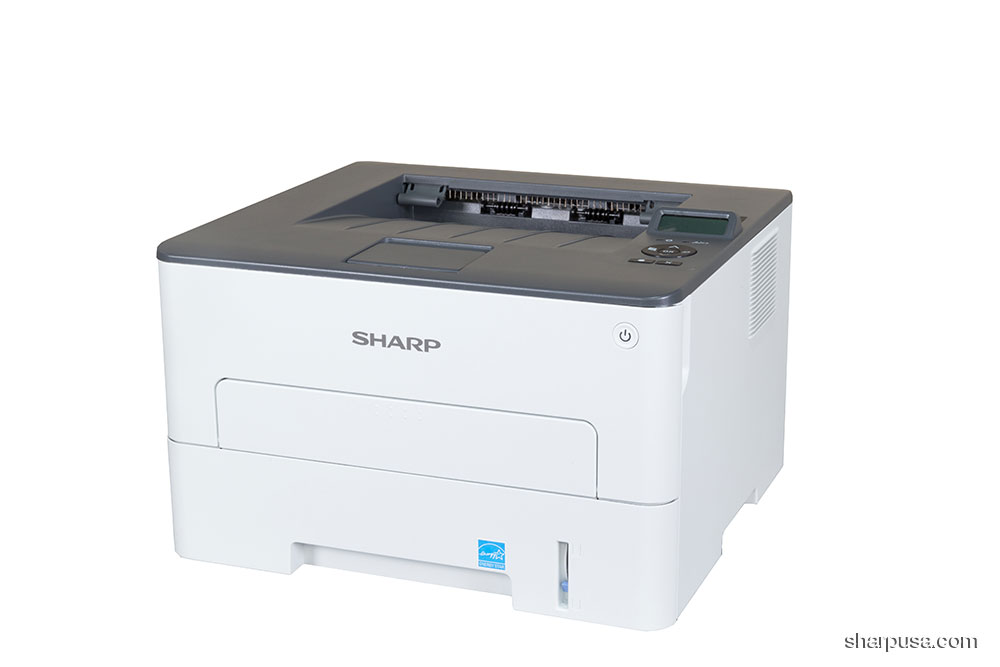 Monochrome multi-function printers (MFPs) technology
Generally speaking, virtually all business establishments are, out of sheer necessity, forced to utilize printed documents as they conduct their core business functions on a day-to-day basis. This may vary from customer receipts, legal notes, internal and external memos, shipping labels to name just but a few. While each company's exact requirements tend to be unique, most small organizations often encounter several similar challenges.
This can include having limited space for accommodating the office technology devices and equipment that are critical to their core business operations. Also, these enterprises can lack the means to integrate their existing business solutions and can even find it difficult to secure their vital business documents. To this end, when it comes to growing organizations with limited budgets, many of them opt to solve these particular issues with cheap devices bought at retail. However, this solution very often gives rise to support challenges, and at best, high cost per copy in the day-to-day utilization of such solutions.
However, when small companies make the effort to "right-size" their print fleet, they may access a wide variety of benefits, which can completely negate these documentation problems. Besides allowing them to carry out their business functions within the confines of their budgets, they can achieve quicker output speeds, improved productivity, functionality and network integrations that are seamless. In such workspace settings, office technology like MFPs might prove to be exactly what the doctor ordered. These intuitive devices come complete with features and functionalities, which are specifically designed to solve the documentation problems most small businesses face on a frequent basis.
This includes having intuitive control panels that facilitate easier user access and efficient document management. They may as well come with improved document handling capabilities including automatic duplexing and electronic sorting of embedded documents for effortless routing and filing. Most MFP office technology like those from Sharp also incorporate advanced finishing options, customizable integration with line-of-business apps, and even dependable security featuring controllable user access and tracking. All in all, the finest MFPs out there deliver the heightened flexibility and compact size small businesses require, without in any way impeding on functionality or even ease of use.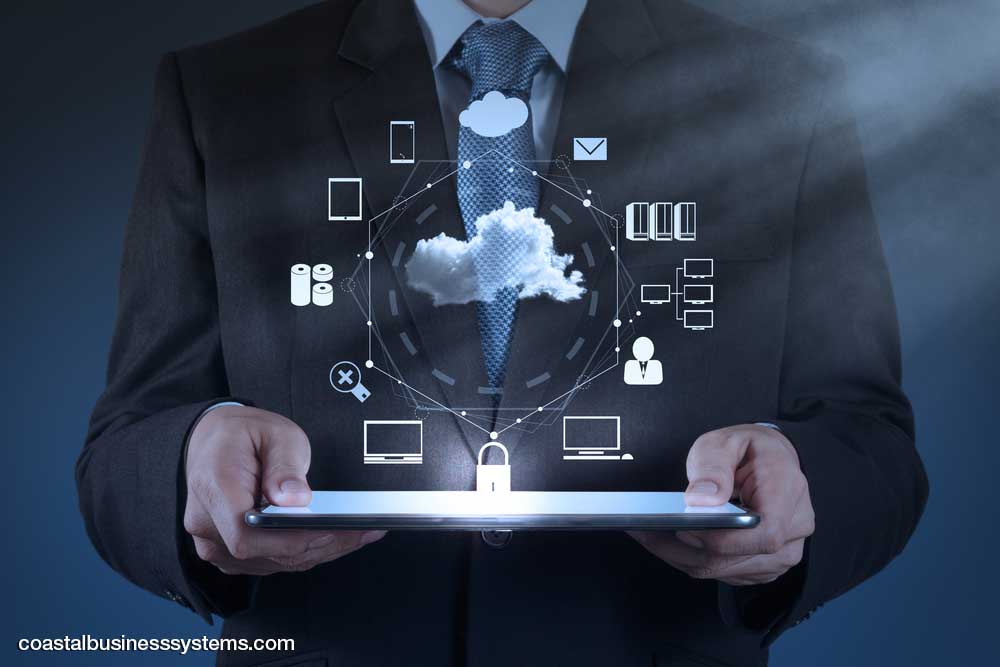 Cloud computing technology
Cloud computing is well noted for permitting growing business enterprises and even remote workers to significantly minimize their offices' physical footprint. This is brought about by this office technology solution's capability to free up valuable workspace, which would ordinarily be allocated to diverse IT infrastructure and equipment. Instead of being forced to invest in costly and space-consuming equipment, cloud computing can, at one go, enable them to diminish their overall IT footprint.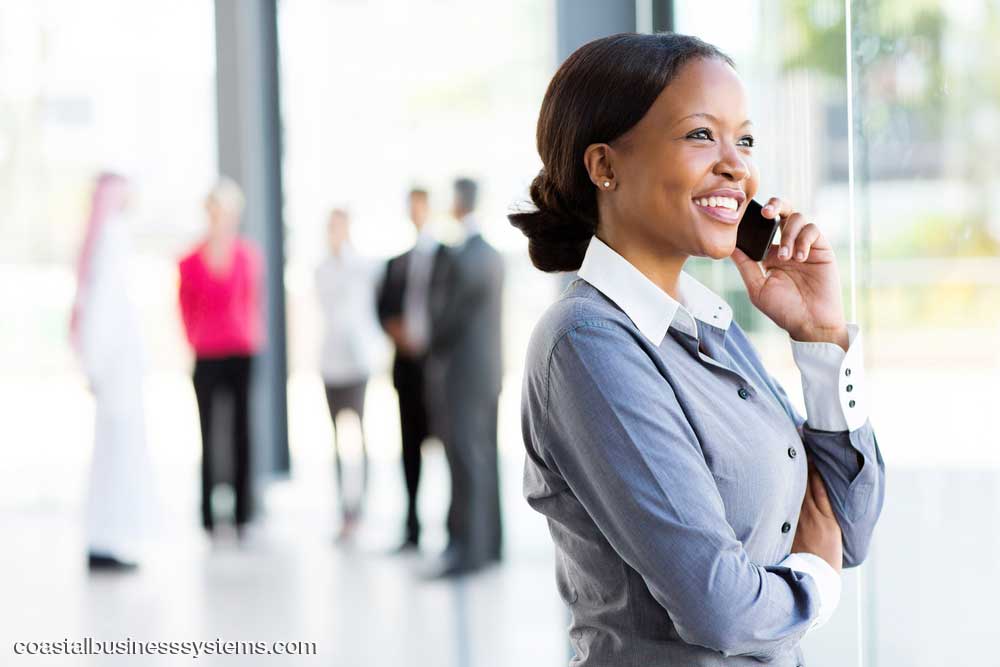 Mobile technology
The advent of mobile office technology has as well greatly had an impact on the design of the mobile office, and in its turn, offered a number of ways of saving space. Long gone are the days when workers were required to process tons and tons of paperwork physically on a day-to-day basis. Today, most office paperwork may be processed and even stored digitally.
Employees can now work on the go or from any location that has made many companies to rethink how their workspaces look and function. For instance, with the rise of the work from home trend, most organizations have embraced "hot desking" to save office space and cut down on operational costs.
Coastal Business Systems is a noted vendor of top-notch space-saving office technology devices including the MFPs fleet from its premier partners like Sharp. We also offer the finest managed print services and solutions to our clients that request them.