(The Importance of Robust IT Systems)
The COVID-19 pandemic has forced virtually all businesses to adopt remote work as the only practical means to remain afloat and ensure the continuity of their core business operations. For some companies, the shift to work from home policies and protocols has been relatively easy. On the other hand, other organizations have struggled to set up efficient IT infrastructure and technologies which can promote the productivity and performance of their remote work staff. To this end, being able to effectively manage the office technology demands of a remote workforce when you are not well prepared is not hassle-free. However, many companies, regardless of their size or niche industry, may accomplish this by taking the time to figure out the right processes to implement which can ensure the transition is relatively straightforward.
In the first place, they can go out of their way in ensuring their employees are furnished with the suitable home office technology that enables them to remotely carry out their duties as productively as they would in a traditional office setting. This might include the best video conferencing tools, project management tools, file-sharing applications, and so on. Also, real-time analytic applications will enable the management team to accurately evaluate work from home staff's performance. While the top of the line cybersecurity solutions will significantly minimize the potent risk of sensitive business data being waylaid or intercepted by unauthorized users, especially those with malicious intent. Well then here are a few tips on how business establishments can make a smooth transition to remote work procedures.
Businesses should issue company-owned IT equipment to their employees as opposed to making them work with their personal IT equipment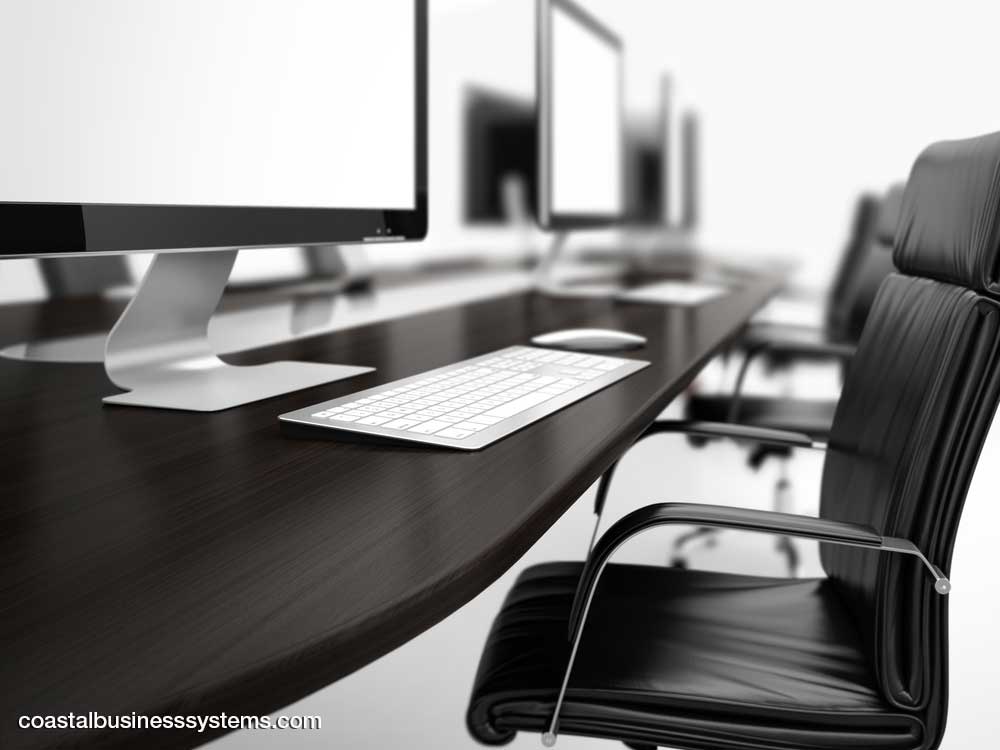 Due to a number of critical factors, it is very important for business organizations to avoid forcing their work from home staff to make use of their own personal IT systems and computing devices. To begin with, the security of such equipment might not be guaranteed depending on the lack of foresight of the workers to put in place failsafe cybersecurity safeguards. In most cases than not, these computers may already be compromised or even infected with dangerous malware. In either of these circumstances, your confidential business data will be placed at great risk due to the negligence of your workers.
On the flipside, these personal IT equipment or devices including desktop PCs or laptops might not have the processing power or resources to ensure your company's business applications can run smoothly. Additionally, settling for this remote work route may mean your IT team lacks the necessary control to manage such digital assets.
In all these scenarios, it would be more efficient to furnish your work from home team with devices that can be effectively controlled through your business' IT central administrative capabilities. This may include secure computers that are linked to your office via a broadband connection, and pre-bundled with the prerequisite work tools like an email client, VoIP, file sharing, and even chat or text messaging functionalities. At the same time, besides these basic necessities, remote workers might need additional resources in accordance with the particular roles they fill. For instance, employees whose roles demand efficient communication and collaboration tools will require home office technology which facilitates seamless audio and video connections. This can include computers fitted out with webcams, video cards, microphones, speakers, and even video calls software.
Businesses should invest in the right cybersecurity solutions for their remote workers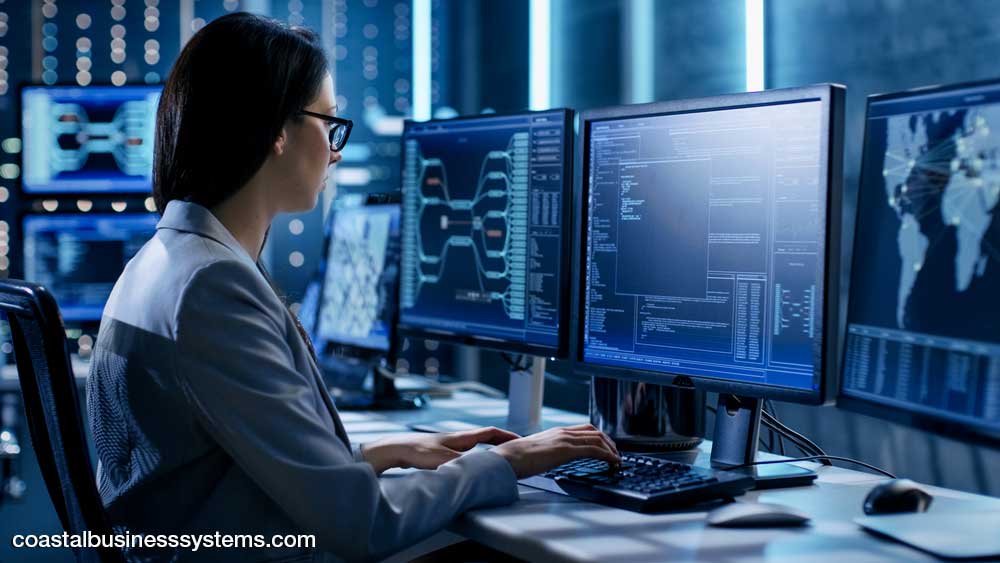 Cybersecurity is by far the greatest challenge most companies encounter when it comes to making a smooth transition to remote work protocols. Businesses, out of sheer necessity must make sure the devices and internet connections their staff use in performing their duties are secured from all threats including data theft and breaches. To this end, workers ought to be fully equipped with secure online connectivity to ensure their devices and the business data they access are protected at all times. For example, businesses can invest in Wi-Fi connectivity which employs a failsafe user authentication procedure to deter the threat posed by hackers.
On the other hand, virtual private networks (VPNs) may prove to be a more cost-effective solution simply because such systems encrypt documents stored in the devices they are installed in, and even mask data that is exchanged from one user to the next online. For companies who wish to be more thorough, they can opt for VPNs with superior encryption office technology such as secure socket layer (SSL) encryption. SSL is widely recognized as the gold standard in the context of data protection in the IT industry. Lastly, business organizations should seriously consider integrating `cybersecurity best practices into their work from home employees' training and onboarding processes. Among other things, this instruction ought to cover aspects like document backup and data loss prevention strategies.