It would not be an understatement to state that COVID-19 has given rise to a remote working office technology revolution. Before the pandemic only an estimated 2.9% of the global workforce worked remotely. Then after government-imposed lockdowns in 2020, this figure shot up to 88%. While this lockdown is unprecedented, remote working is not an altogether new idea. Over the course of the past 10 years, working from home has slowly but surely gained popularity and the demand for home office technology has been on the rise. In 2016 alone, 43% of Americans logged in remote working at some point or the other. Over this past decade, businesses usually offered remote working as a perk. However, with the onset of COVID-19, it has increasingly become the norm for numerous companies. It is estimated that around 70% of the American workforce will be working from home no less than 5 days a month by 2025. Granted, 2020 might now be universally regarded as the year of remote working. Nevertheless, in reality it is merely just the commencement of this trend, which will grow in 2021 and beyond. Here are some of the most notable trends of remote working in 2021.
Employee engagement will be at the forefront of remote working in 2021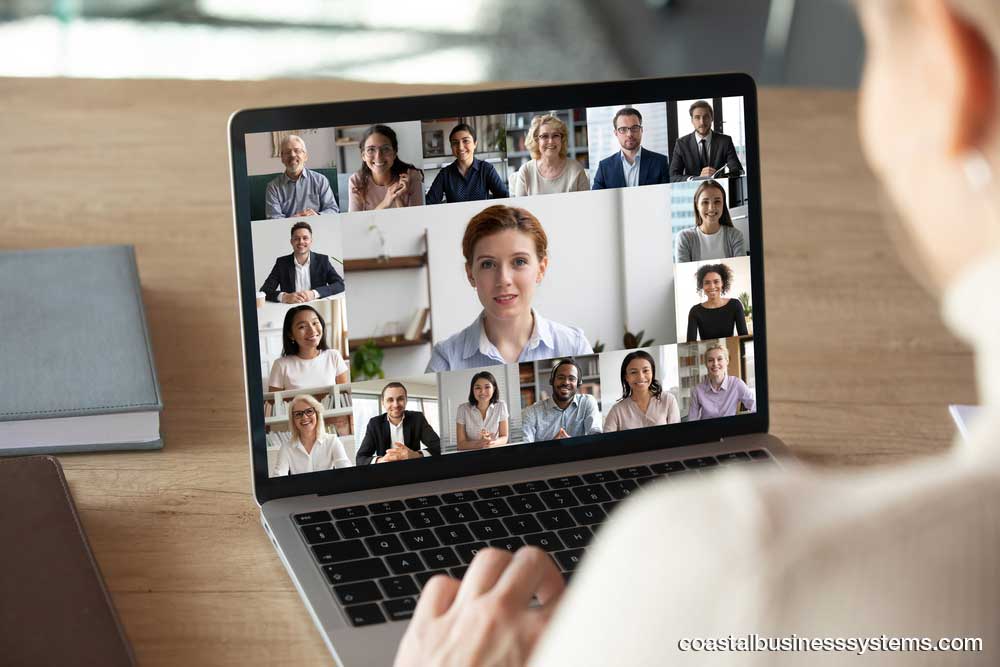 Workplaces that leverage data and home office technology will usher in new prospects for intuitively balancing employee engagement with their productivity and performance. Innovative solutions including people analytics, workflow management apps and even AI assistants are slated to do away with conventional workforce processes.
In its turn, this will bring about a new era of workplace digitalization. Remote employee data along with predictive analytics will be positioned to enable employers to furnish their staff with quality and fully customized work experiences wholly based on their personal experiences and both their implicit and explicit preferences. This digitalization will as well open the doors for newer possibilities in employee engagement. For example, AI coaches will be able to determine the various skills or experiences remote workers want to feel challenged. These AI-powered coaches may also deliver recommendations to immensely improve the personal work experience.
2021 will usher in the rise of the gig economy
Even before the pandemic, working from home still had a great potential of affecting the geographical distribution of the global workforce. In the aftermath of COVID-19, companies are continuing to be more comfortable with remote working and office technology that supports the trend, and they will similarly overcome their concerns of hiring freelancers. To this end, agility is poised to be a major priority to numerous business establishments.
Remote work will make cybersecurity critical in 2021
Cybersecurity will continue to be a big priority in 2021 as businesses embrace the work at home trend which took root in the past year. One of the main concerns that will definitely arise will be just how employees can securely access mission-critical data and how to effectively circumvent threats like data breaches. As a result, employers will be forced to make more strategic cybersecurity investments. This includes, at the same time, leveraging cybersecurity solutions which can safeguard their staff, business data, and their home office technology equipment.
While the shift to remote working has been unanimously achieved or nearly so, the security debt that this process brought to the fore, has not been fully addressed by many organizations. COVID-19 has once and for all proved that remote working is totally feasible and does not in any way impede employee productivity. In fact, a recent study by Mercer has revealed 94% of businesses reported productivity in 2020 was the same or in some cases, even higher than the pre-pandemic years. So, the future of working from home will be greatly dependent on organizations investing more in cybersecurity technology.
Re-skilling, up-skilling and role consolidation will be the order of the day in 2021
The demand for new office technology skills will certainly increase as businesses make the shift to automation, cloud capabilities, machine learning capabilities and even cybersecurity. As such, business establishments will focus more on how they might consolidate prerequisite employee skills into "super specialization" duties. Roles which are able to handle multiple business tasks in a remote manner will be much in demand. As for employees, they will get the golden opportunity to re-skill or even up-skill in their preferred specialties without the need to re-train for their specific occupation. This will go a long way in boosting employee prospects and even job mobility in a more technology-driven workforce.
Coastal Business Systems is a leading provider of cutting-edge work from home technology sourced from the foremost manufacturers such as Sharp including the widely acclaimed Windows Collaboration Display and a variety of Sharp printers and smart MFP solutions. Coastal Business System also offers top-notch managed print services to all clients who request for them.