Since COVID 19 has emerged, a variety of new technologies have been designed to adapt and adjust to the drastic changes in today's workplace. As the demand for Audiovisual solutions has drastically increased, Coastal Business Systems offers Sharp office technology options to enhance the way you present, collaborate, and communicate. It does not only help to adapt to the evolving technology requirements but also enhances the way you transfer your message.
Suppose you want to enhance your business productivity and grab your company's attention by sharing relevant and essential information on Sharp's professional displays without the burden to worry about the location. It's the perfect solution for the present visual world.
Suppose you want to successfully collaborate in today's workplace, provide facilities to your staff or make an impact in digital signage. In that case, your ideal solution is corporate AV as it is a powerful tool for your organization. Let's shine some light on the opens in a new windowlatest corporate audiovisual technologies that businesses can utilize to increase the productivity of their office teams or engage with their customers: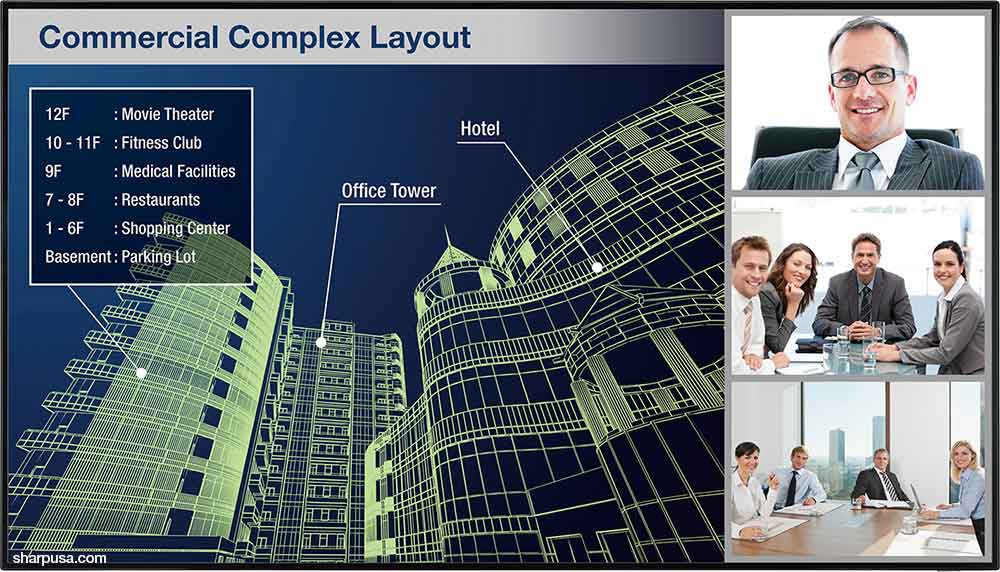 AV Integration Services
Sharp consists of a highly experienced and professional AV integration team to help complete your projects on time within your budget. They guarantee full quality assurance with project management to ensure that your new AV system is entirely up to date with today's needs and requirements.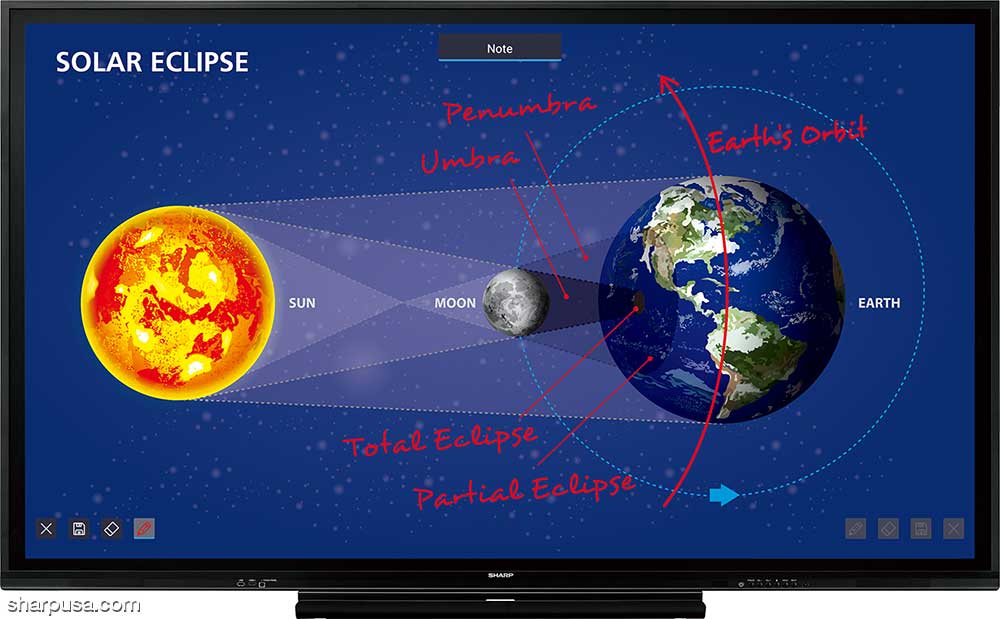 Classroom Design
Coastal Business Solutions has a goal to break any hindrance that comes between you and the education system. The layout of the classroom has a significant impact on the student's learning. If interactive teaching tools are there, such as the Sharp AQUOS Board, it inspires the students to engage and improves retention. In the present world, students are expected to be intact with the latest technology. Thus Sharp makes it possible by introducing state of the art classroom designs and technology to help provide the teacher AV controls for a modern learning experience.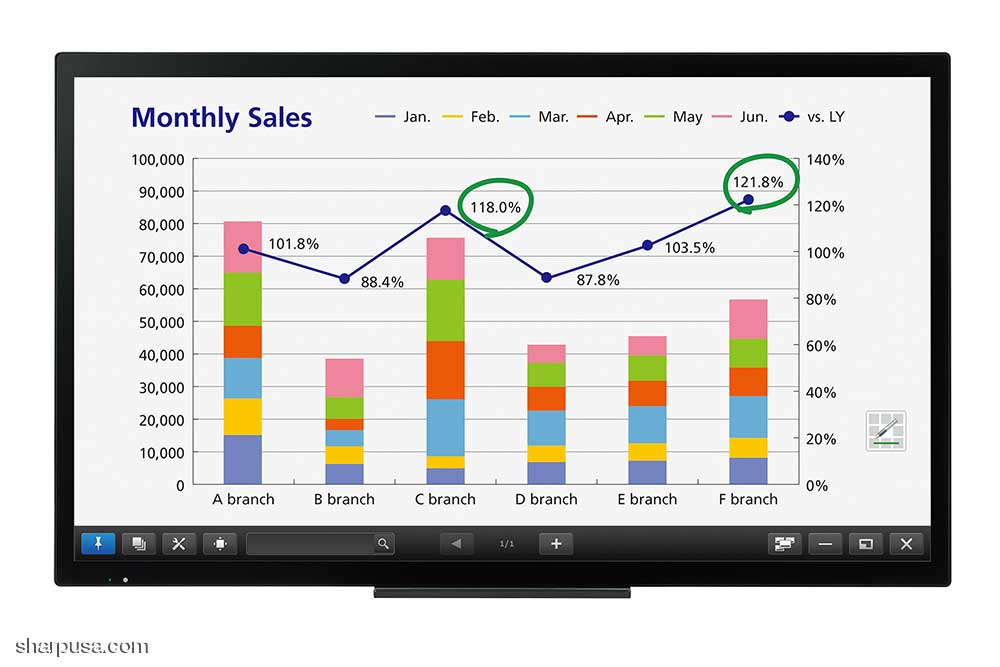 Conference Room Design
Not only have well-known organizations have put their trust in SHARP to modify their conference rooms in a perfect digital meeting space but also outfitted with the tools, such as the Sharp AQUOS Board, to create a powerful impact to get things successfully done.
Custom AV Design
No matter if you require an AV design to enhance your reception area while engaging with the clients through digital signage and video walls or a custom design for your meeting rooms in regard with up to date video conferencing technology, Sharp has the ideal solution for you.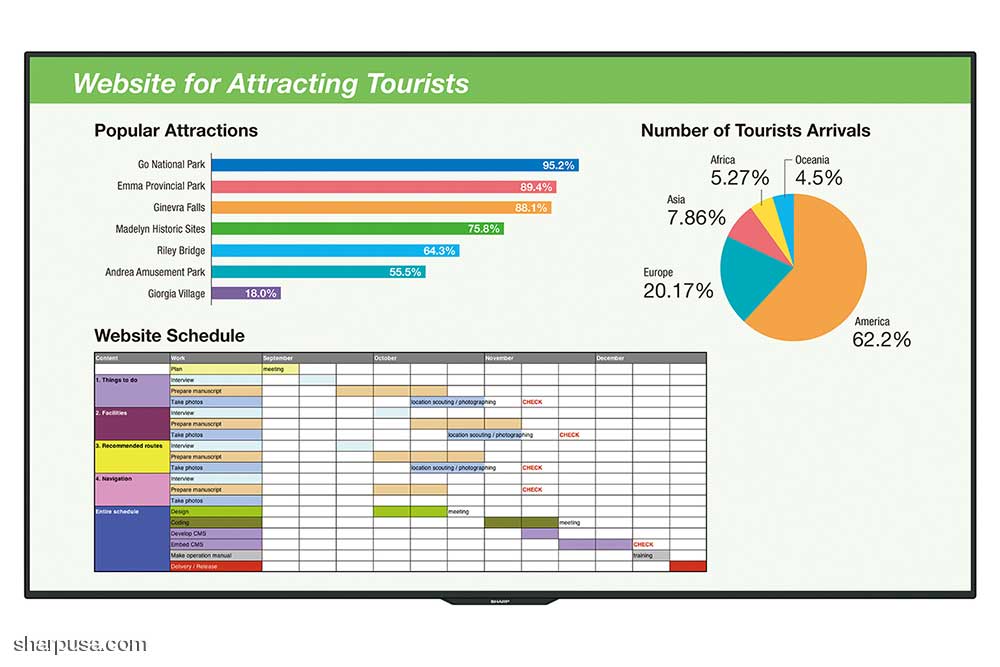 Enterprise-Grade Video Conferencing
As traditional video conferencing solutions have slow connection times, expensive equipment and fumbling systems, the evolution of this video conferencing has raised the standard. The Sharp enterprise video conferencing solution offers a high-quality meeting experience to provide solutions to future challenges instead of wasting time and getting frustrated during meetings.
Training
Training is an essential component for your trust and investments in the new PRO AV system. Sharp's professional experts will demonstrate and teach all the required skills and features to conduct a meeting to shorten the period of learning.
Calibration and Maintenance
To keep your PRO AV system's optimal performance running and protect your investments, Sharp helps to deliver on support and maintenance. Their team also offers calibration services so that you have an experience like never before.
It is now evident that creating cutting edge audiovisual solutions for the workplace is essential for business effectiveness and efficiency. To schedule a demonstration of the Sharp AQUOS board and hear more about our latest Sharp office technology and managed print services offerings, give us a ring today at (707) 445-3095!