No matter what business you are running, printed documentation is one thing every organization requires. There is something about paper that gains people's trust. Even though the world is increasingly dependent on digital media and documentation, hard copies of documents are still preferred in almost all areas of the business world. As a result, businesses see printouts pilling up every day.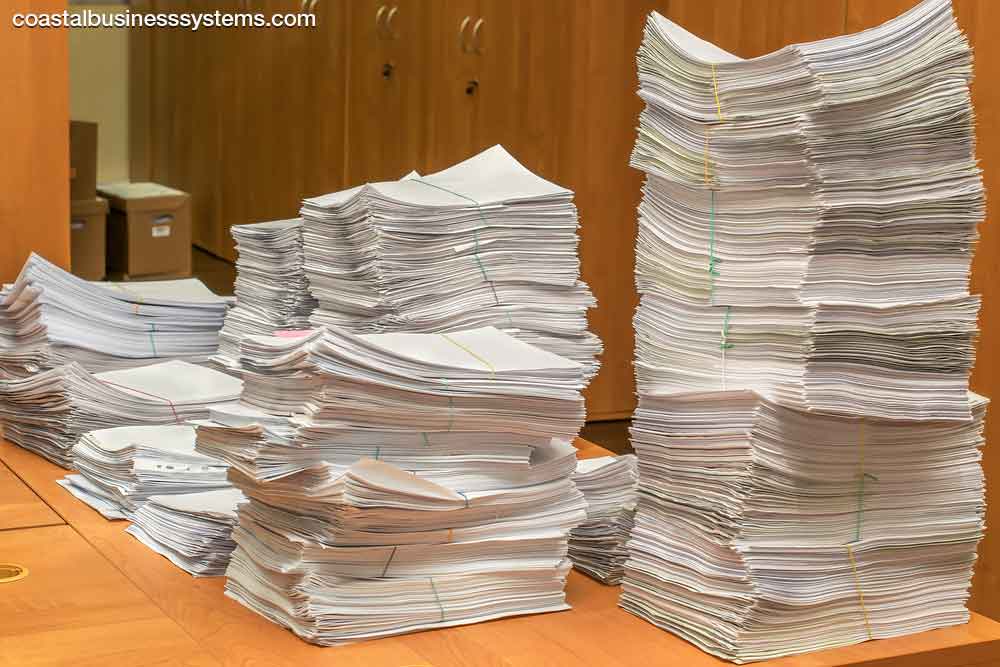 It is easy for big businesses to purchase retail printers and manage their printing. However, small and medium businesses (SMBs) suffer through the issues of high costs associated with printing solutions. As a result, they have to resort to buying cheap printing devices that help them get through the initial phase of the business. Over time, this inexpensive solution fails to fulfill their needs because as the business grows, so does the amount of printouts. As a result, the per-copy cost rises, or the available devices are not able to accommodate the printing needs of the business.
Another area where small and medium businesses suffer is available space. Now printing devices and machines can take up a good amount of space. However, with just starting a business or operating at a small scale, one is faced with the problem of having a small area for business operations. It is this small area where you have to place employee workstations, meet with clients, offer utilities, and house all the office technology. Having a printing device that takes up a lot of space is simply not feasible for small and medium businesses.
If you have just started a new endeavor in your life, whether it is a law firm, a clinic, delivery service, product sales, or anything else, you will require office technology for printing documentation. In order to make this easy for small and medium businesses, Sharp has introduced incredible managed printing services that cater to all problems faced by SMBs.
Having a fast, reliable, and budget-friendly managed printing service can bring benefits to your business that you can't even imagine. Right-sizing the print fleet has done wonders for many businesses and this is exactly what the Sharp office technology is designed to do. Using their managed print services can enable you to improve your color printing, integration with existing solutions, and security.
All organizations require some form of printed documentation. It could either be legal notes, receipts you give to customers, labels on shipping packages, records for health and testing, etc. Obviously, all businesses don't have the same requirements and needs. However, there are some common issues that every small business faces, including a not so robust integration with existing solutions, weak security, and limited color printing needs. Having managed print services can help you have your whole network interconnected, which will directly have a positive impact on productivity.
Having less office or desk space won't be an issue anymore. The Monochrome MFP is one of the most ideal solutions offered by Sharp for SMBs. Specifically designed for the environment, the Monochrome MFPs work in resolving the most common document problems that SMBs face.
They offer an extremely user-friendly interface with an intuitive control panel that allows easy document management and access. You also get features such as automatic duplexing and electronic sorting enabling you to enhance paper handling. Routing and filing are made simpler and easier with embedded document handling so the precious time for SMBs is saved. SMBs also face the issue of poor security which is also resolved with the Monochrome MFPs as it offers controlled access and tracking. Businesses also enjoy advanced finishing options and customized integration with the line of business software, so they don't have to worry about a lack of integration with their existing solutions.
The world has come a long way through the innovation of office technology. Sharp has dedicated its efforts to provide managed print services for SMBs in a way that they are compact and flexible: traits which SMBs need in office technology.
The office technology that we see today offers printing solutions in flexible and compact sizes which is exactly what SMBs require. Coastal Business Systems has worked closely with Sharp over the years to bring these managed print services to the SMBs in need. Give us a call today and let us find the most suitable and efficient printing solutions for your SMB!