The Importance of VoIP Technology in Business
What is VoIP Technology?
It's no new fact that efficient communication is the backbone and driver of all successful and flourishing businesses. The constant technological advancement has hence led us to employ VoIP (Voice over Internet Protocol).
VoIP allows you to make calls using the internet as opposed to the conventional method of using phone lines. You can make calls using a computer, or even with standard phones connected to special adaptors or a specific VoIP phone.
To use VoIP, though, you will need a secure internet connection- like LAN or DSL. Most VoIP users also employ third party applications alongside VoIP. It's because these applications further assist in you being able to save a significant amount of time.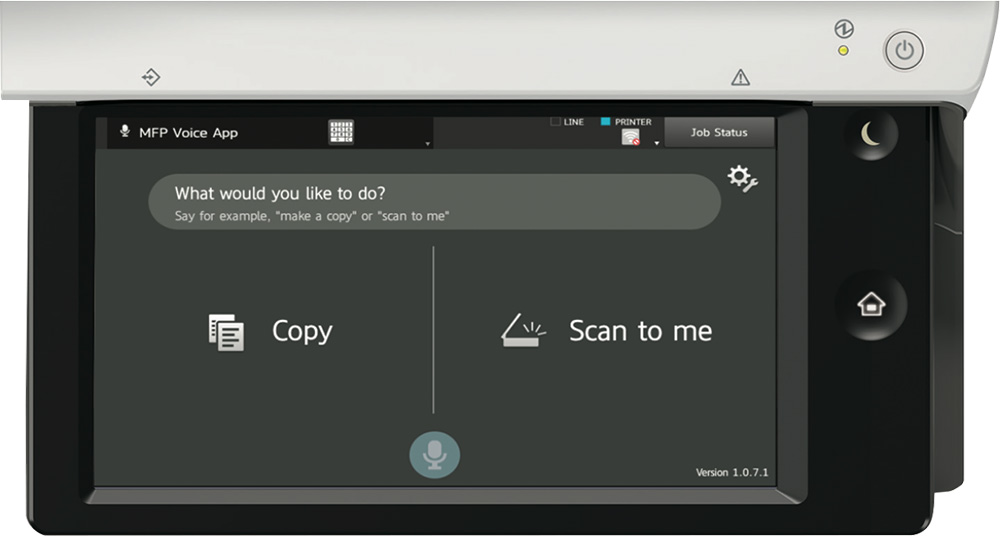 Sharp's Voice Compatible Printers
Sharp's VoIP compatible printers are the most contemporary additional features in office technology. This is an initiation to improve and enhance the productivity and functionality of managed print services.
Sharp's latest advancements in office technology offer voice integration, alongside better workflow capacity to satisfy your digitized office needs.
This will ensure you avail from better voice control features, cloud integration, and better security. The MFP voice feature, supported by Amazon Alexa, also allows you to use the machine using verbal commands.
Is VoIP important for Businesses?
Today, like Sharp, more companies are merging voice communication with data, all in a single network. This is helping them to develop and expand via single routing. The simplification in the infrastructure is what results in easy infrastructure administration and a cut down in overall costs in running the business.
VoIP devices and services help firms communicate easily with their long-distance customers. This also helps the firms expand their clientele base and connect with more of their audience, regardless of their location.
Some of the VoIP platforms deployed by organizations include Skype, Ventrilo, and Teamspeak. They help keep the workforce within the firm well connected.
Every passing day, more and more companies have started to install this technology. It's because VoIP has opened gates for businesses for all scales to enjoy numerous advantages.
So yes, VoIP is a strategic asset and is, to a great extent, vital for you, no matter how big your business is.
Benefits of VoIP Technology
Allows High Security
VoIP offers a more secure network than landline systems. It comes with its own systemized policies to increase the security of calls and data. This is a feature that conventional landline users are unable to enjoy.
Offers Great Quality of Call
VoIP has developed to the extent that communicating through the internet has become the same, if not better than traditional landline networks.
Comes with Versatile Features
VoIP has so much more to offer than just making or receiving calls. This contemporary technology also gives you access to other services, including video conferencing, instant messaging, and receiving faxes, etc. You can even forward messages and voicemails to people with just one click.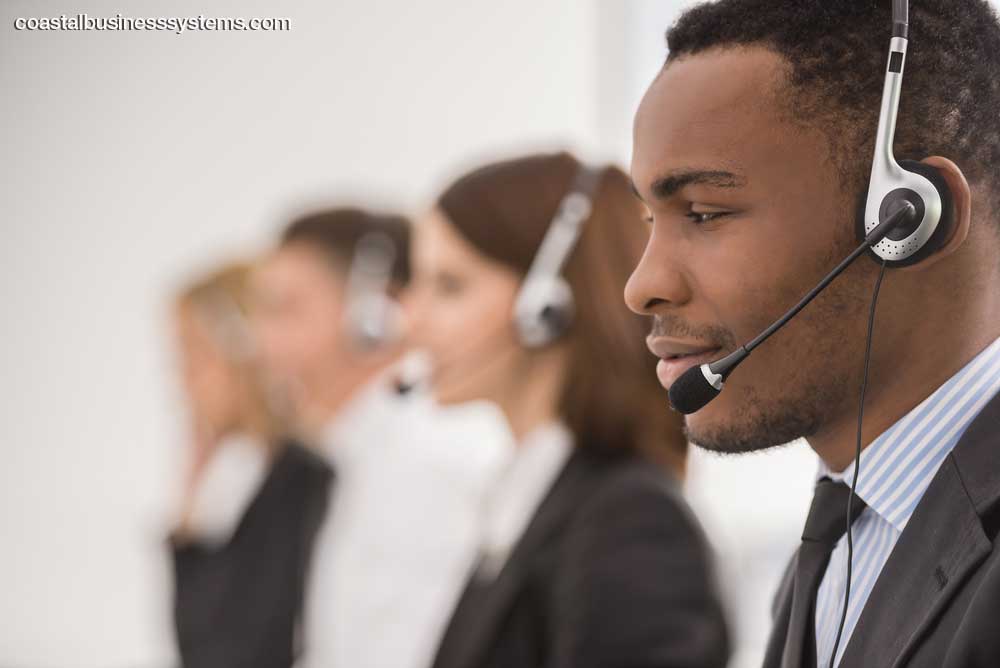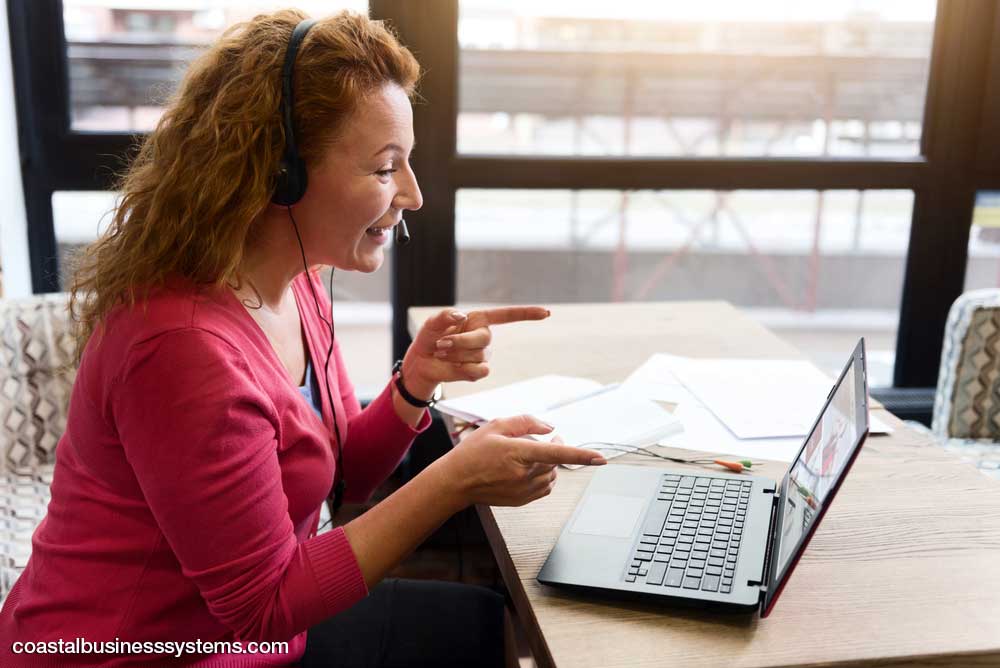 Ensures Effective Customer Interaction
In our contemporary globalized times, competitions are high. This means for you to expand, your audience must be vast, too, spread all around the globe. The technology allows easy communication with clients that may be in different parts of the world. VOIP allows you to e-fax documents without waiting for days. VOIP also permits you to select where your call will ring; that way, you know you're not missing any important calls.
Cost-Efficient
First, VoIP helps reduce your per-call rates, for both domestic or internal calls. The VoIP number, also called the virtual number, is not linked to landline telephones. With no such record, they are hence, not charged according to international calling rates.
Second, VoIP offers video and teleconferencing, cutting down the requirement of your on-field staff to travel to the office to attend meetings. This also helps reduce overall travel costs.
Third, VoIP phones are more affordable compared to conventional landline phones.
User Friendly
VOIP can be installed easily without taking a lot of time. Also, because of its high scalability, you can incorporate additional elements and changes with fewer hurdles. Not only is VoIP easy to use, but because it collects and stores data in a single system, it helps you incur less management costs.
It Increases Productivity
Your business's overall productivity will rise significantly using VoIP. The technology helps your employees multi-task with no disruptions. Furthermore, because you get to cut down on your costs related to calls and management, you get to invest those funds in other more critical areas.
Additionally, VoIP enhances voice coherence. This way, your communication will become more evident with lesser distortion, dropped calls, and transmission fallbacks. All these results combine to have you get your work done in a much more straightforward and time-effective manner.
Conclusion
Globalization has paved the way for digitization. The blending of these two transformations are resulting in numerous vital consequences- one of them being the invention of VoIP.
This eventually will result in an increase in your overall productivity, helping you expand and grow.
The world of office technology and managed print services is shifting, allowing you to experience high potentials to reach new milestones and limits. To know more, contact us at 707-445-3095 or 800-331-6672.