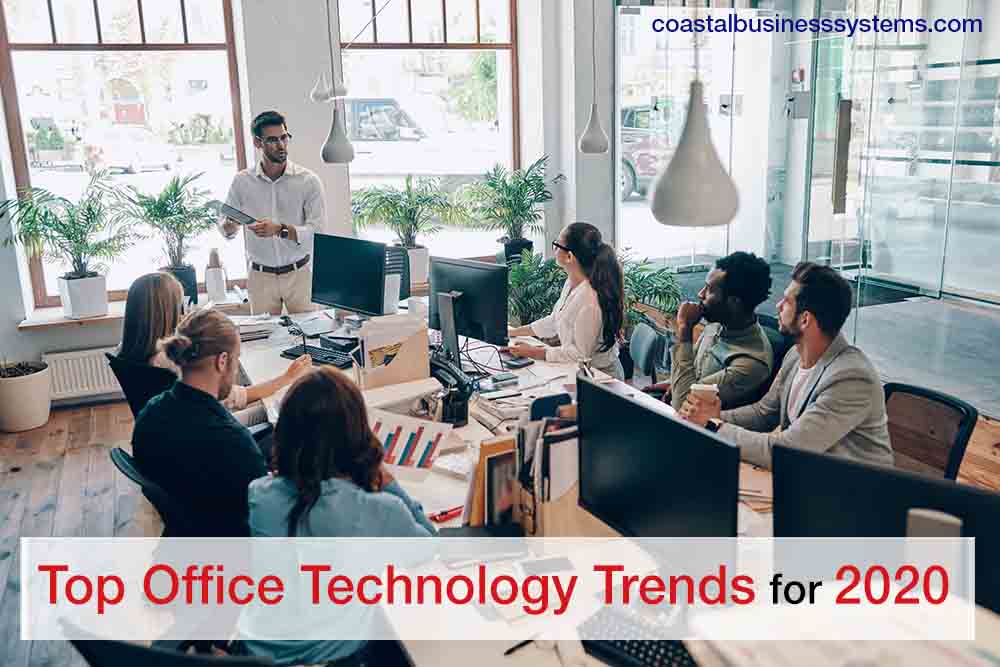 If you're operating a business in this century, then you should be paying attention to the best office technology trends to implement in your day-to-day operations. Technology is ever-evolving, and those used within the office are no different. Office technology helps you to increase your efficiency and productivity. It also provides a greater level of security. The more updated the technology the greater your level of productivity. You will want to keep up with the recent trends to ensure that you get the most out of your business. Ensure that your IT department has a large enough budget. This will ensure that your business gets good technological coverage.
Here are the top office technology trends for 2020.
Sharp's Aquos Board – This is an Interactive Touch Screen Display Pane. It is just what your office needs to facilitate presentations. Its screen size ranges up to 80 inches, which makes it a good fit for a large conference room. You can get a suitable screen size for your office, if 80 inches is not what you are going for. Say goodbye to projectors, the Sharp Aquos Board has a high impact alternative. It is pretty much an all-in-one with its digital Whiteboard with Sharp Pen software, data display for presentations, and remote collaboration tool for webinars and video conferencing. It can even function remotely, all you need is your laptop or tablet.

Lexmark Industry Solutions – They provide a wide range of all-in-one copiers and printers to suit your millennial needs. You will no longer need to outsource your printing as Lexmark provides professional color printing. Your document resolution will be of high quality, adding to your company's productivity. Device and document security is guaranteed as the copiers/printers are solutions-capable. Each product has security features to fulfill the company's needs. The products also have secure access features, this guarantees that access is only made available to authorized users. This is key when dealing with confidential documents. Your information is always protected. The system is built so each user has to confirm their identity through active directory integration, network or badge login, and even two-factor authentication. Going green is becoming more and more essential for any company. Lexmark products provide this option. It also helps to reduce your spending. Minimizing the number of cartridges the devices use will help to reduce the amount of paper used as well as the amount of energy.
Don't get left behind in 2020! Improve your office technology and in turn, your overall productivity by keeping up with the latest trends.